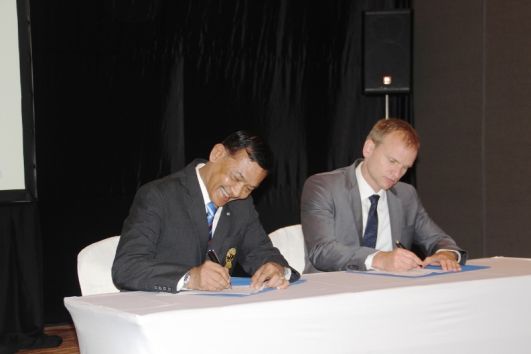 The Asean Football Federation (AFF), the regional soccer body for the Association of Southeast Asian Nations, has signed a three-year partnership with Sportradar.
The deal will give the AFF access to the sports integrity monitor's Federation Management Platform (FMP), a suite of competition management tools. The platform will allow the AFF to run the registration, scheduling and reporting of events including its flagship AFF Suzuki Cup tournament electronically, while the package also includes data collection and visualisation solutions.
"We are always looking to find new services that will help grow football in the ASEAN region and we look forward to using the Sportradar FMP system to manage our upcoming competitions," said AFF general secretary Lt Gen Dato' Sri Azzuddin Ahmad (Retired).
Andreas Krannich, a member of the Sportradar management board, added: "AFF and Sportradar have a strong relationship in integrity with our Security Services. We are excited to partner once again with the AFF on our FMP competition management platform which we are confident will make AFF's tournament administration more efficient and systematic."