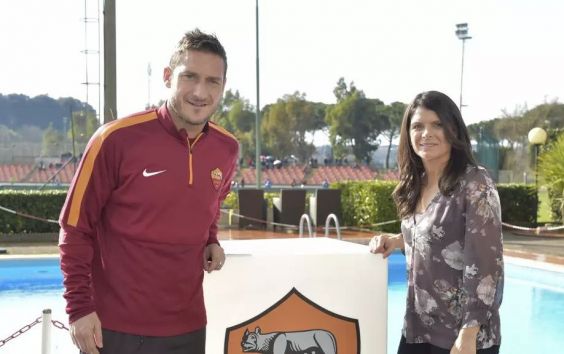 Top-tier Italian soccer side AS Roma have officially confirmed that they will enter a women's team into next season's Serie A calcio femminile.
The Giallorossi women's team will be coached by Elisabetta Bavagnoli, with home games to be played at Stadio Tre Fontane.
Rome has boasted a women's team, RES Roma, since 2003, who first competed in the 12-team Serie A in 2013/14. The club handed over their Serie A licence to the newly created women's team of AS Roma at the close of 2017/18 season.
The news of the newly-formed AS Roma women's side comes after fellow Serie A outfit AC Milan confirmed earlier this month that they would be launching a women's team.
US soccer legend and Roma board member Mia Hamm said: "As a member of the club's board of directors, I have been waiting for this day and no-one will be happier than me to see the new team kick off their first game in Roma colours.
"Over the past five years, women's football has evolved so much in Europe and now that Italy's female league is becoming stronger, it will be great to see Roma compete with the likes of Juventus and Fiorentina in the women's Serie A.
"Young boys in Rome have always dreamed of one day following in Francesco Totti's footsteps and pulling on the Roma shirt and now young girls can share the same dream."
"I've been talking with Mia Hamm, who is a member of our board of directors, about launching an official AS Roma women's team for a couple of years," added Roma president James Pallotta. "It's very satisfying that we can confirm today that we'll kick-off the new season with both a men's and women's Roma team.
"We have lots of girls in our coaching system and today's announcement means that they will be able to have more opportunities to continue their football development and hopefully see a clear path through to playing professional women's football at Roma."