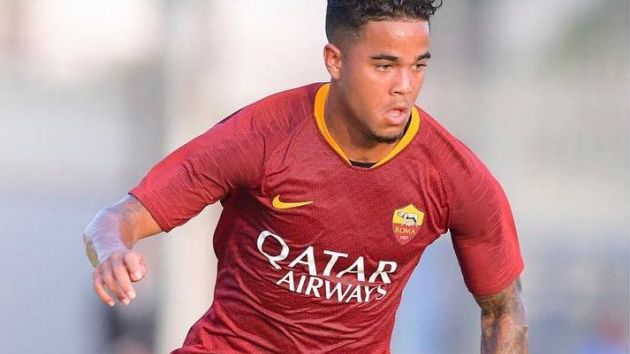 Top-tier Italian soccer team AS Roma have become the first Serie A club to broadcast an entire match live on Twitter.
The club streamed their pre-season game against Serie D side Latina on the social media platform on Saturday, which saw Roma triumph 9-0.
Roma report in an official press release that over 100,000 fans turned into the game via their Italian Twitter account, clocking up a total viewing time of just over one year and 224 days.
The club also claim their official accounts generated more interactions on the social media platform in June than any other team in Italy, and registered the highest engagement rate of the top ten clubs in Europe.
The club's decision to stream their pre-season friendly comes after Roma president Jim Pallotta pledged in 2015 to make the team one of the most forward-thinking, technologically advanced clubs in professional soccer.
In 2016, Roma became the first European soccer club to stream an entire first team match live on Facebook when they played Russian Premier League side Terek Grozny.
Commenting on the Twitter streaming, Guido Fienga, chief operations officer at Roma, said: "When we set up Roma Studio back in 2014, our goal was to be able to control how we delivered the most compelling content to our supporters around the world and today's live Twitter broadcast is another first for our media department.
"We've made a great effort in recent years to embrace new technology and platforms with our TV channel, radio station and social media and this season we'll continue to innovate in a way that brings our fans closer to the club."