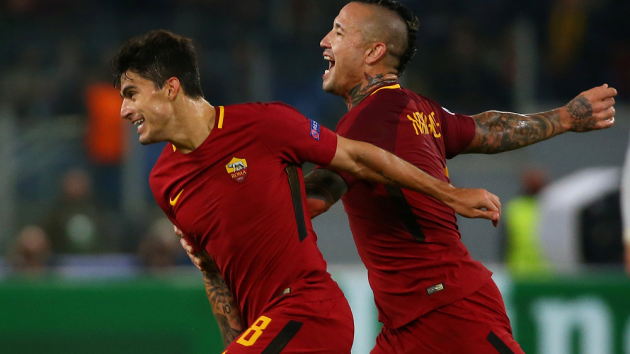 Swedish automotive company Volvo has announced a three-year deal with Italian top-tier soccer side AS Roma, becoming the team's official car partner.
Under the terms of the agreement, Volvo will make a fleet of 40 cars available for Roma to use for the transport of players and officials, and for assisting with club logistics.
Additionally, the carmaker will see its branding feature around the club's Stadio Olimpico home stadium on match days.
The financial terms of the deal have not been disclosed.
"AS Roma are an internationally-recognised brand," said Michele Crisci, president of Volvo Italia. "We are all extremely proud to agree this partnership."
"Today Volvo has joined our great family," added Umberto Gandini, chief executive of Roma. "Their name alongside ours only enhances Roma's standing, and underlines the strides we continue to make on and off the pitch. As a club, we always pay a lot of attention to our family – our fans, our employees, our friends and this too is a key motivation for Volvo, which puts the greatest focus on safety.
"We are also both alike in the field of innovation: Roma has constantly embraced advances in the digital world, while Volvo is developing state-of-the-art systems of its own."
AS Roma finished second in Serie A in 2016/17. They are currently fifth in the league in 2017/18 after winning nine of their opening 11 games. After defeating Fiorentina away 4-2 on 5th November, they host fourth-placed Lazio when Serie A returns on 18th November after the international break.