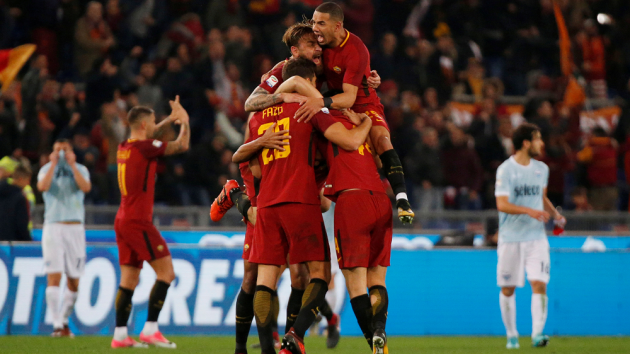 Italian top-tier soccer team AS Roma have agreed a sponsorship deal with brewing company Peroni.
The firm's Peroni 3.5 brand of low-alcohol lager will become Roma's official beer and the main sponsor of Magica Land, a new interactive fan 'village'.
The fan zone is to be designed to suit fans of all ages, and will include a range of entertainment activities and activations across social networks.
The financial terms of the deal have not been disclosed.
"The village we are planning will be the proof of the marketing strategies and the will of the club to involve more and more of its fans," said Luca Danovaro, chief marketing officer at Roma. "It will be about technology and fun. We want it to become a real point of reference and meeting for our fans on the day of the game.
"Peroni represents a prestigious agreement with a company that has already built great successes in sport. It is strategic in the development of this club."
Cristiano Marroni Darena, marketing manager at Peroni, added: "We are very pleased with the closure of this partnership between AS Roma and Peroni 3.5. Rome, for our consumers, is a key city we are investing in for launching this new beer. Being present alongside AS Roma in this project, is something that makes us extremely proud."
AS Roma came second in Serie A in 2016/17, and moved up to fourth place in the league in 2017/18 on Saturday after a 2-1 win against city rivals Lazio. They also currently top their Uefa Champions League group, and will travel to the Wanda Metropolitano to face Spanish La Liga side Atlético Madrid on 22nd November.