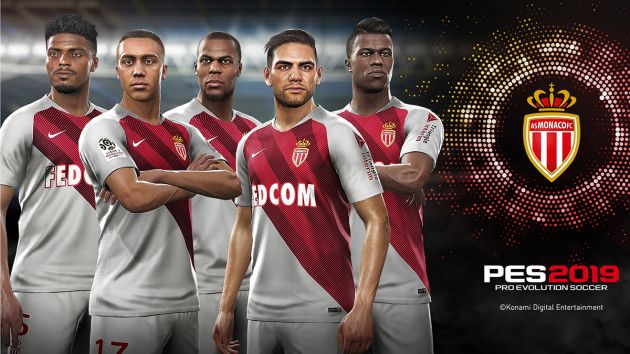 Top-tier French soccer side AS Monaco have announced a partnership with Konami Digital Entertainment BV for the forthcoming Pro Evolution Soccer (PES 2019) soccer simulation game.
The Japanese video game manufacturer will make the Ligue 1 outfit, including its star players and Stadium Louis II ground, available via download in August after the launch of the forthcoming PES 2019 series.
Every member of the team will be recreated to include their player "style and stats", while all kits will be "faithfully integrated into the game".
Juli Ferre Nadal, AS Monaco commercial and marketing director, said: "The growth of esports and the reputation of the PES series make this partnership with Konami very exciting. We look forward to seeing AS Monaco players recreated within the new game, and our captain Radamel Falcao featured on PES 2019 cover."
PES 2019 will be released for PlayStation 4, Xbox One, and PC STEAM, on 30th August.