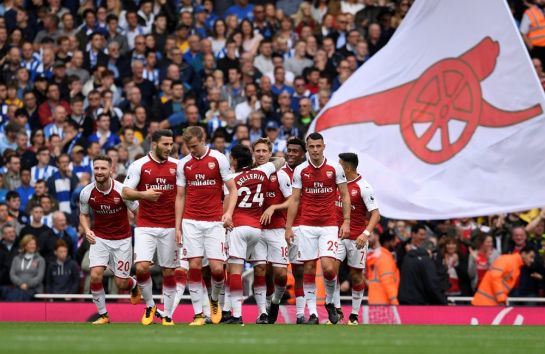 Top-flight English soccer side Arsenal have expanded their partnership with Konami.
The video game developer will become an official partner of the Premier League outfit, and will be given access to the first team squad in order to use its 3D scanning systems to capture facial and physical player data which will be included in the company's PES 2018 game.
Konami will also benefit from extensive licensing and promotional rights, including access to the club's social media platforms and tickets to home games at the Emirates Stadium. The agreement prolongs a partnership which first began ahead of the 2016/17 season.
Vinai Venkatesham, Arsenal's chief commercial officer, said: "Our working relationship with Konami to date has been extremely successful from a licensing perspective and we are delighted to extend this and welcome them as an official partner. We look forward to getting started in the next phase of our relationship with Konami and creating some fun and exciting content that both Arsenal and wider football fans will enjoy."
"We are determined to work with the best clubs football has to offer and are delighted to partner with Arsenal," added Jonas Lygaard, senior director of brand and business development for Konami Digital Entertainment. "The relationship we formed last year has gone from strength to strength, most notably when Emirates Stadium played host to the PES League World Final. As such, we were keen to work even closer with such a highly regarded club and the new agreement will allow us to perfectly recreate and feature Emirates Stadium and the club's many stars within PES 2018."
Arsenal are fifth in the Premier League with 13 points from their opening seven games of the season. They play their next game away to Watford on 14th October.