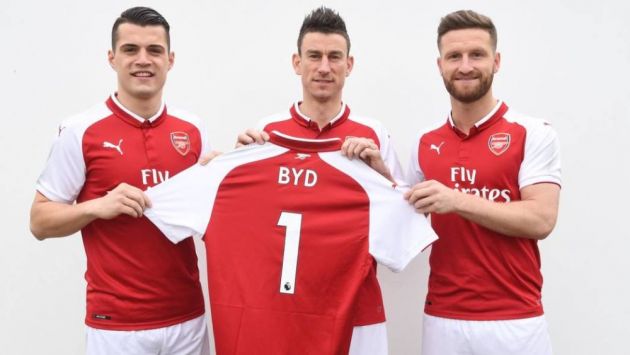 English soccer giants Arsenal appear to have been entangled in a suspected sponsorship fraud involving electric vehicle makers BYD.
Arsenal announced an official partnership with the Warren Buffett-backed Chinese company in April, naming BYD as the club's official global car and bus partner. However, the Premier League outfit have now been informed that the deal is among those potentially affected by an unauthorised individual posing as a BYD employee to sign advertising partnerships.
The Shenzhen-based company released a statement on 4th July that revealed a female suspect name Li Juan had been arrested by Chinese authorities after being reported for securing fraudulent deals on behalf of the company.
The full statement read: 'We have found some illegal entities and/or individuals carrying out advertising business by forging our company's seal and/or conducting it on behalf of our company ("Fraud Issues"). We made a statement on our website on 13th June, 2018. The criminal suspect Li Juan (English name: Liki Li) has been detained by the Chinese Public Security Authority after our reporting. Hereby we reiterate that BYD was never involved in and is not responsible for any fraud issues. Please make sure to report to the authority responsible whenever you find yourself a victim.'
According to a report in Chinese news outlet the Paper, Li had allegedly been conducting marketing activities in BYD's name over the past three years, and signed deals involving dozens of partners.
Last week Arsenal released a statement on their Chinese portal confirming the club's partnership with BYD was potentially fraudulently arranged.
The statement said: 'BYD has informed Arsenal that they believe they have been the victim of a fraud in relation to various advertising agreements. This includes our partnership with BYD which was formally launched by both parties at an event at the Emirates on 8th May. We are investigating the situation and discussing it with senior level BYD representatives who were involved in the launch of the partnership. We will make no further comments on this matter.'
The partnership was announced on Arsenal's website, along with a statement that included quotes from the club's chief commercial officer, Vinai Venkatesham, as well as Sherry Li, BYD's brand and public relations director.