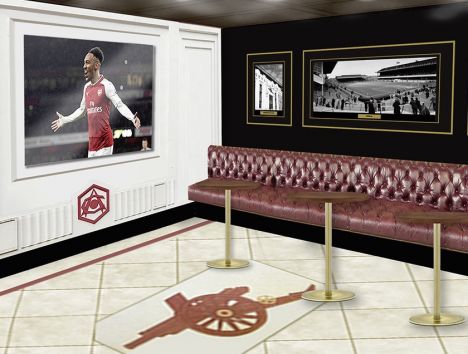 Premier League soccer giants Arsenal are launching an official-themed sports bar and restaurant in Shanghai, China.
The venue, Arsenal Club Shanghai, is set to open in June at the Lyceum Building on the Bund in Shanghai and will be run by Super Halo Sports Culture Development, which has acquired an exclusive license with Arsenal in the Greater China Region, including Hong Kong, Macau and Taiwan. The company plan to open a second Arsenal sports bar and restaurant in Beijing in the summer.
Feng Xuejun, Super Halo chief executive, said: "Through this landmark agreement with Arsenal we aim to set a benchmark for the football-themed entertainment industry and plan to make the Arsenal Club Shanghai the best sports bar and restaurant for football fans in Shanghai."
"This will bring our fans in China closer than ever to the team and give them an authentic Arsenal experience away from Emirates Stadium," added Vinai Venkatesham, Arsenal's chief commercial officer.
The Arsenal Club Shanghai will offer fans in China the opportunity to eat and drink in branded surroundings while watching live games and exclusive club content on the restaurant's state of the art cinema style screens.
The restaurant will also feature unique life-size player holograms and Arsenal memorabilia, including signed items. The menu will include classic English and European food, including football fan favourites like fish and chips, pies and burgers.