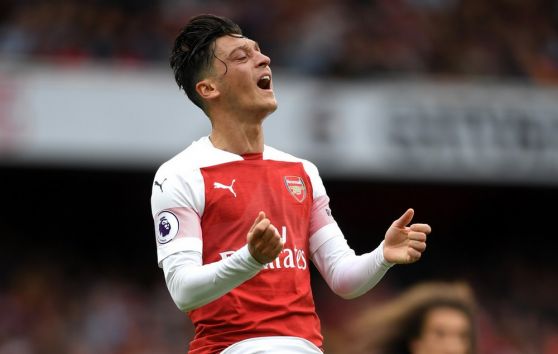 Top-flight English soccer club Arsenal have announced that they have terminated their contract with MP & Silva amidst reports that the international media rights agency is in a 'state of paralysis'.
An official statement from the Premier League giants confirmed that they had cut ties with MP & Silva 'with immediate effect'.
The club said that they will now deal directly with global broadcasters to sell their media rights for the 2018/19 season, which include full match replays of every home and away league game and magazine shows.
Arsenal added that the change in approach will not affect their distribution and presence in international markets, with global fans of the club still set to have access to replays of every match along with the Arsenal World and 360 magazine shows.
The news is the latest blow to MP & Silva, which has reportedly failed to meet payment deadlines to various rights holders.
Reports emerged at the end of last month that Serie A, Italian club soccer's top flight, is taking MP & Silva to court over unpaid rights fees totalling nearly €38 million (US$44.4 million), while it was reported earlier this week that the Scottish Professional Football League (SPFL) had also severed its ties with the agency.