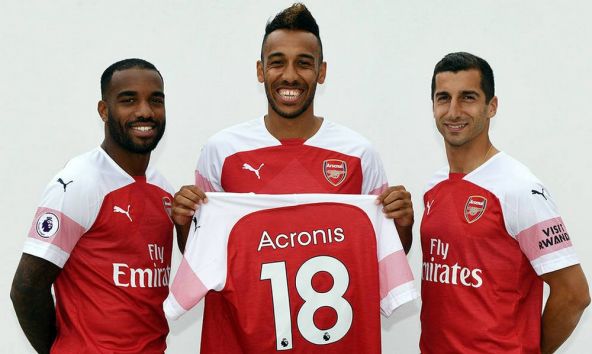 Premier League soccer club Arsenal have announced a new global partnership with technology company Acronis.
Under the terms of the three-year agreement, announced in Singapore during the Gunners' ongoing pre-season tour, the firm becomes the top-flight English soccer side's official data backup partner.
Acronis, which offers data protection and cloud storage services, will be tasked with storing Arsenal's data securely, including footage of every first-team and academy training session.
In return, the company will have pitch-side signage during all of Arsenal's domestic home games, and placement on interview backdrops and in other club-owned media assets. Additionally, Acronis will be able to stage B2B events in various markets with the support of senior Arsenal executives.
Financial terms of the deal have not been disclosed.
Commenting in a prepared statement, John Zanni, the president of Acronis, described Arsenal as "a leader in data use", adding: "Acronis' technology is perfectly suited to high-pressure, digitally intensive environments – even those that are always on the road. We are confident this partnership will benefit Arsenal, Acronis, and all our partners and customers."