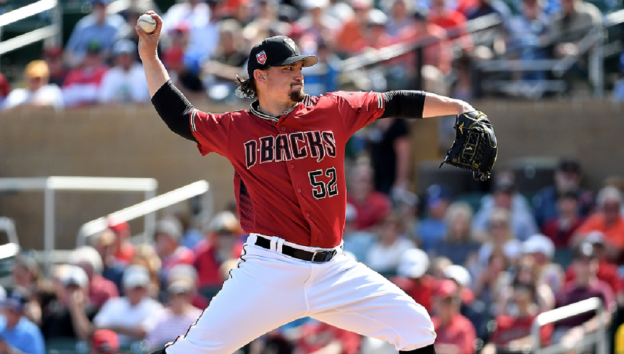 The Arizona Diamondbacks of Major League Baseball (MLB) have announced a partnership with OnTrac.
Under the terms of the deal, the delivery services company will sponsor the Diamondbacks' new bullpen cart initiative at their Chase Field home ground.
The OnTrac Bullpen Cart, which will feature OnTrac branding, will be used to transport relief pitchers from both the home and away teams to the mound at Chase Field during games, beginning this season.
The Cleveland Indians became the first MLB side to use a bullpen car in 1950, and by the mid-1960s, the vehicles were in commonplace usage in the league.
In the 1980s, the car was replaced by a golf cart, with the MLB's only rule regarding the vehicles' usage being that they must be offered equally to both home and visiting pitchers and not grant the pitcher any extra warm-up time.
According to ESPN, the Milwaukee Brewers were the last MLB team to use a bullpen cart in 1995, after which relievers began to make their entrance to songs instead.
The Diamondbacks' new bullpen cart, which is being introduced as part of an effort to improve the pace of play, will mark the first time the carts have been used in over two decades, and is being produced by Tampa-based company SportsKartz.
Derrick Hall, president and chief executive of the Arizona Diamondbacks, said: "We have been working on this idea for several years and there's no more appropriate time to bring back the bullpen cart than this season, as we celebrate our 20th anniversary.
"Fans of baseball in the 1950s, 60s, 70s, 80s and even the 90s enjoyed watching their favourite players emerge from the bullpen in various vehicles and we're excited for this special delivery to come to Chase Field."
"It gives me great pride to see the OnTrac brand on the bullpen carts," added Rob Humphrey, president of OnTrac. "Our company is built around delivering exceptional service and exceeding our customer's expectations. I am confident that the OnTrac bullpen carts will continue this high level of service when delivering pitchers to the games."