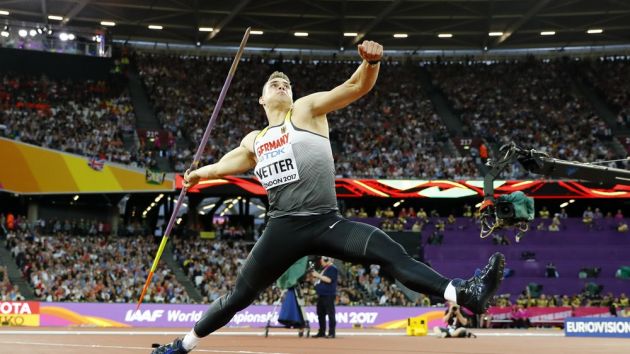 The German Athletics Association (DLV) has extended its rights agreement with public service broadcasters ARD and ZDF for a further four years.
The new agreement, which was brokered by the DLV's marketing arm, Deutsche Leichtathletik-Marketing, and SportA, the sports rights agency that represents ARD and ZDF, will run until 2024. The current contract was agreed in May 2016 and was due to expire at the end of 2020.
The new deal will see ARD and ZDF continue to cover the annual German Athletics Championships, which this year take place in Nuremberg between 21st and 22nd July. The rights package also includes the European Athletics Championships, which are being staged in Berlin from 6th to 12th August as part of the inaugural European Championships multi-sport event.
Jürgen Kessing, president of the DLV, said: "The extension of our TV contract is a particularly valuable sign for the sport of athletics, because it ensures that the core sport of the Olympic Games continues to play a significant role for the public broadcasters despite digital challenges."
Axel Balkausky, ARD's sports coordinator, said: "We are pleased that we can we will accompany German Athletics for many more years in our programmes and offers. Our large athletics fan base can continue to expect detailed, competent, but also critical reporting - on an international and national level."
Thomas Fuhrmann, ZDF's sports director, added: "Athletics is and remains one of the most popular TV sports. Together with our contractual partner, we will continue to work on attractive formats and excellent presentation of national athletics in classical TV as well as in our diverse digital offerings."