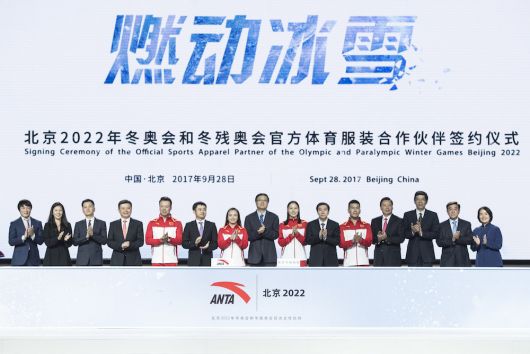 Chinese sportswear brand Anta has been announced as the official apparel partner for the Beijing 2022 Olympic and Paralympic Winter Games.
Under the deal, confirmed at a press event on Thursday, the company will supply Games officials with a range of branded apparel and will also support the organisers in promoting the event across China.
Anta already has a deal to supply the Chinese Olympic team, who have sported the brand's apparel for the past two Olympic cycles, and also has ties with several Chinese national winter sports organisations.
The organising committee for Beijing 2022 opened their marketing programme for the Games in February of this year. Anta is the fourth sponsor announced so far, joining domestic partners Bank of China, Air China and Yili Group.
Beijing 2022 will mark the first time that the Winter Olympic and Paralympic Games have been staged in China, and is scheduled to take place between 4th and 20th February 2022.