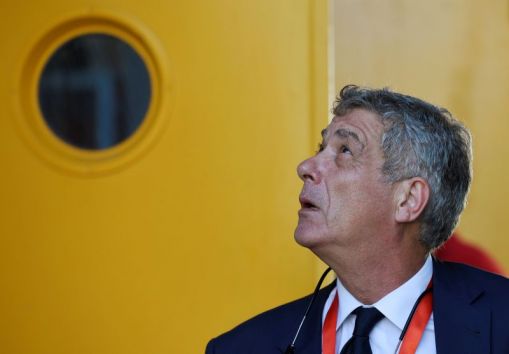 Ángel María Villar, the president of the Spanish Football Federation (RFEF) who was arrested last week on charges of corruption, has resigned from his positions as vice president of European soccer confederation Uefa, and vice president of Fifa, the game's global governing body.
The 67-year-old Spaniard has denied all allegations against him, but has resigned his posts to allow a replacement to be sought while he is unable to fulfil his duties.
In a short statement, Uefa announced only that its president Aleksander Čeferin had accepted Villar's resignation and that it would make no further comment on the matter due to the ongoing legal proceedings in Spain. Fifa has yet to comment on the development.
The RFEF has dealt with the arrest of its longstanding president - who has headed the organisation for 29 years - by suspending Villar for a year and replacing him with an interim president, treasurer Juan Luis Larrea.
No timeline has yet been confirmed for Villar's trial. He and his son, Gorka, along with the Tenerife federation president Juan Padron and secretary Ramon Hernandez were arrested as part of 'Operation Soule', on accusations that they laundered up to €45 million between them over a period of years.