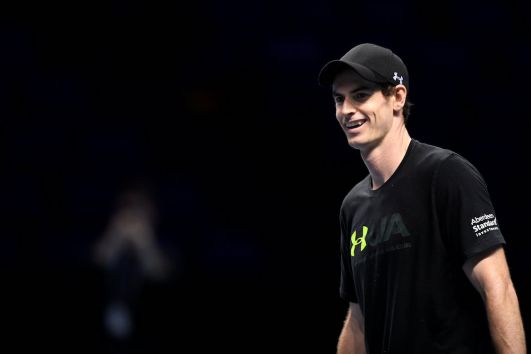 Tennis star Andy Murray has signed three young athletes to his talent management company, 77 Sports Management.
Glaswegian tennis player Aidan McHugh, 17, will be joined at the agency by British sprinters Shannon and Cheriece Hylton, 20.
McHugh, the current British junior number two, has six junior titles and made his debut at the Wimbledon Boys Championships this year. He has been training with Murray and his brother Jamie.
Meanwhile the Hylton twins have already broken through at the top level. Shannon, a 200m sprinter and the current British champion, recently competed in the 2017 IAAF World Championships in London, while Cheriece, who runs in the 200m and 400m, has been selected for next year's Commonwealth Games in Australia.
Murray and his backroom team will manage all aspects of the athletes' careers, while the Scot, 30, will personally mentor the trio and, according to the BBC, will offer guidance on personnel, sports science, nutrition and commercial opportunities.
"When you start out on a career in sport, it's not easy for athletes or their families to make the right decisions or find the right people to trust," Murray said in a statement.
"Growing up I made decisions that, with experience, I might not have made now. The three athletes we are working with are all bright, hard-working athletes, who are doing plenty of things right, but if I can offer them some advice along the way, then great."
Murray established 77 Sports Management in 2016 with two of his business partners, Matt Gentry and Gawain Davies. The company is an offshoot of the 77 Management agency Murray and his team set up to represent his personal interests in 2013, shortly after Murray claimed the first of his two Wimbledon titles.
"I'm looking forward to building a stable of talent across a variety of different sports, and with my team of advisors, helping them be the best they can be," said Murray.