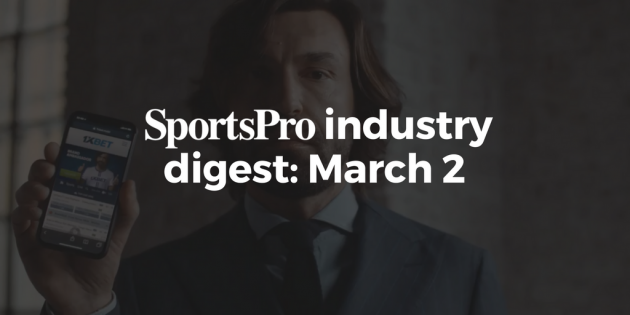 Soccer: Retired Italian soccer star Andrea Pirlo has joined online bookmaker 1xBet as a brand ambassador in a deal that will run for the whole of 2018.
As part of the partnership, Pirlo will feature in advertising campaigns and take part in marketing events on behalf of 1xBet.
Pirlo announced the role on his Facebook page. 'I'm glad to announce my ambassador partnership with 1xBet company,' he wrote. 'We have many good events ahead.'
A statement from 1xBet elaborated on the relationship but offered no financial details of the deal. 'We have put a lot of thought into choosing our ambassador,' the statement read. 'As a constantly growing brand, we needed a unique personality for this role.
'Andrea Pirlo ticks all the boxes. We have a lot in common; Pirlo has always respected his opponents, followed the principles of fair play and was generous with his assists. Similarly, at 1xBet we care about our customers and partners and we respect our competitors.
'Andrea Pirlo is a legend and we are honoured to work with him. He will help engage our target audience all over the world. Joining forces with one of the world's biggest football stars is only the first in a number of ambitious projects planned by 1xBet for 2018.'
Elsewhere in soccer, Ukrainian media group MGU and telco Kyivstar have teamed up to launch a new OTT service dedicated to coverage of the sport. Kyivstar Futbol TV will be launched this spring.
The United Soccer Leagues (USL), which operates several lower-tier competitions in US club soccer including the second-tier USL, has announced Iowa Rotocast Plastics (IRP) as its official beverage cart and food kiosk supplier.
Football: National Football League (NFL) franchise the Miami Dolphins have announced Hellas Construction as an official partner. The Dolphins will install the company's MatrixTurf and its organic infill at their Nova Southeastern University-based indoor practice facility. The Dolphins are the first NFL team to go with organic infill for their synthetic turf fields.
Baseball: Schutt Sports has announced a three-year extension to its agreement as the official base supplier to Major League Baseball (MLB). Schutt will continue to supply all bases, home plates and pitching rubbers for every MLB game.
Elsewhere in MLB, sports licensing firm Fanatics has signing New York Yankees slugger Giancarlo Stanton as a memorabilia partner on a multi-year deal. Stanton joins teammate Aaron Judge on the Fanatics' roster.
MLB's Baltimore Orioles and the Unites States Naval Academy have announced a partnership that will bring an Army-Navy doubleheader to Oriole Park later this month. 1,000 midshipmen will also get the chance to attend a game at Camden Yards in August, while the Orioles will play an exhibition game in Annapolis next March, and the Navy baseball team will train at the Orioles' Sarasota Spring training camp complex in future years.
The World Baseball Softball Confederation (WBSC) has revealed details of a new street discipline in a move designed to help secure the two sports' long-term future on the Olympic Games programme. Baseball5 can be played on any surface and features five-inning games with five players on each team.
College sports: The Sun Belt Conference and ESPN have agreed on an eight-year contract for exclusive broadcast rights of all the conference's sports roster.
Athletics: Sportswear brand 2XU and Athletics New Zealand have announced a four-year deal that sees the company supply the national team's competition and recovery apparel through to 2021.
In the US, First Candle, which works to prevent sudden infant death syndrome (SIDS), has been named an official charity partner of the 2018 New York City Marathon, which takes place on 4th November.
Triathlon: The International Triathlon Union (ITU) has renewed its partnership with Nippon Telegraph and Telephone (NTT), which will continue as the body's exclusive communications and systems integration partner. The federation has also agreed a new deal with Japanese sportswear manufacturer Asics, which will provide financial support and equipment to the organisation's global development initiatives.
Commonwealth Games: FLIR Systems has been selected as the official video security provider of the Gold Coast 2018 Commonwealth Games, the multi-sport event taking place in Australia from 4th to 15th April.
Golf: The PGA Tour has announced that Cologuard, an Exact Sciences-manufactured a colon cancer screening test, will become the golf series' official colon cancer screening sponsor in a three-year deal.
In the UK, England Golf has partnered with PlayMoreGolf to help clubs to offer flexible memberships via a points subscription service.
Motorsport: Bristol Motor Speedway has confirmed that the National Rifle Association (NRA) will continue to co-sponsor a Nascar race at its racetrack in August. The announcement comes after several of the NRA's corporate partners withdrew support in the wake of a Florida school shooting in February in which 17 people were killed. 'This has been a good, longstanding partnership and we plan to continue,' Bristol Motor Speedway said in a statement
More motorsports news out of Japan, sports broadcaster J Sports has renewed its commitment to touring car racing by acquiring rights to the newly-formed World Touring Car Cup (WTCR).
Red Bull Global Rallycross (GRC) and MJP Racing (MJP) have announced a partnership to develop the GRC Platinum class for launch in 2019. The partnership will also produce a European GRC series (GRC Europe) that will complement the series in the Americas (Red Bull GRC Americas).
Pirelli World Challenge has confirmed Euroworld Motorsports will be an official sponsor of the 2018 Pirelli World Challenge road racing series.
Aston Martin Racing have renewed their partnership with Total until 2019.
Motorcycling: Japanese consumer electronics company JVCKenwood has entered into a three-year partnership with MotoGP to become the radio communications supplier to the elite global motorcycling championship from 2018 to 2020.
Rugby/karate: OPRO has announced the signings of England women's rugby union player Danielle Waterman and British karate world champion Jordan Thomas as brand ambassadors for its custom-fit mouthguards.
Squash: The 2018/19 Professional Squash Association (PSA) World Championships will become the first squash tournament to award a US$1 million prize as part of a multi-year sponsorship deal with the Chicago-based Walter Family.
Australian rules football: Australian Football League (AFL) team Port Adelaide have announced an extension of their premier partnership with Cathay Pacific, in a deal that sees the airline remain the club's international airline partner for 2018.
Volleyball: The Beach Volleyball Major Series will use Pixellot's automatic production technology to live stream the Fort Lauderdale Major tournament on the BeachStream platform.
Gymnastics: The 2021 World Artistic Gymnastics Championships will be staged in the Danish capital of Copenhagen.
Announcement of the day
Online bookmaker 1xBet wasted little time getting its new ambassador in front of the camera. They might have asked Andrea Pirlo to look a little happier about his new gig but otherwise the promotional video played to some familiar Pirlo tropes: smart suit, check; good hair, check; stylish surroundings, check. Job done.
Our industry digest will update throughout the day as deals break so check back to make sure you do not miss a story