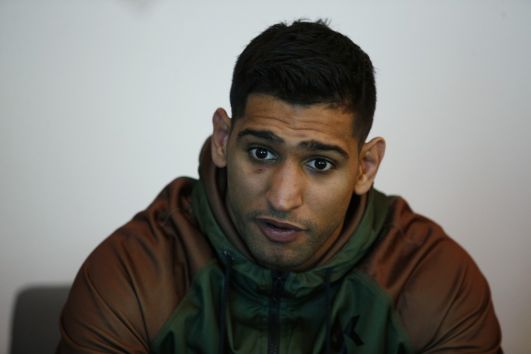 British boxer Amir Khan has announced plans to launch a new boxing league in Pakistan.
The competition will be called the Super Boxing League, and will be made up of eight teams comprising eight boxers, featuring both men and women. All fights will be staged in association with the World Boxing Council (WBC), and the 30-year-old hopes to hold the first event in December this year.
The teams confirmed for the league are Multan Thunders, Faisalabad Falcons, Islamabad Kings, Peshawar Warriors, Lahore Giants, Quetta Stars, Sialkot United and Karachi Devils.
Khan, whose family have roots in Pakistan, is aiming to showcase the Asian country's boxing talent and bring about a revival of live sports events.
Speaking at the launch, Khan said: "I have taken the idea from my partner who is from India. He formed this league in India, so I decided to bring the league here to Pakistan. The league in India was a big, big hit; we had so many celebrities who participated in the event there.
"In Pakistan, each team will have a celebrity face from any field. This has never been done before. We tried this in India and it was very successful. This is my own company and I have brought this to Pakistan.
"I don't want it to be an international event, it is going to be mainly for Pakistani boxers as we want to promote local talent. I am really looking forward to showing the world the talent we have in Pakistan. This is going to be great for the future of boxing in Pakistan. This is a chance for young people to win a WBC belt."