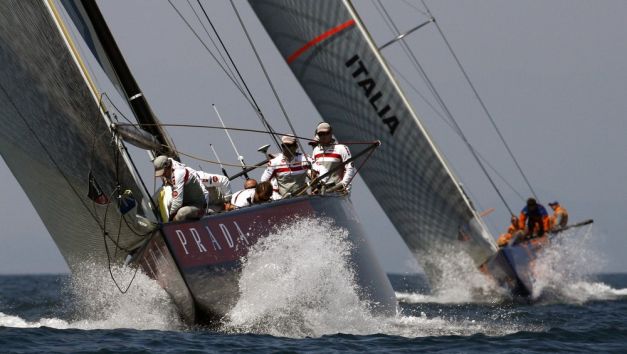 Italian sailing team Luna Rossa have announced a NZD$109 million (US$80 million) sponsorship deal for their 36th America's Cup challenge.
Luxury fashion house Prada has sponsored Luna Rossa since their founding in 1997, and has now upped its commitment for a further four years. Starting this year, the company will pay the NZD$109 million over four instalments through to 2021, when the America's Cup is scheduled to be staged in Auckland, New Zealand.
Luna Rossa, who did not compete in the 35th America's Cup, signed on as the challenger of record for the 36th edition of the historic yacht race almost immediately after Emirates Team New Zealand secured victory over Oracle Team USA in Bermuda last June.
The news follows reports that Prada has also agreed a deal to replace French fashion brand Louis Vuitton as the naming rights sponsor for the America's Cup challenger series.
'The sponsorship of Luna Rossa's participation in the America's Cup is in line with the company's communication strategy to promote the Prada name and brand,' Prada said in a statement. 'The company has taken into account many factors, including the size of the competition and the expected amount of press coverage of the competition, which will attract massive attention all around the world and tremendous press coverage from both the traditional ones and the new technologies media.'