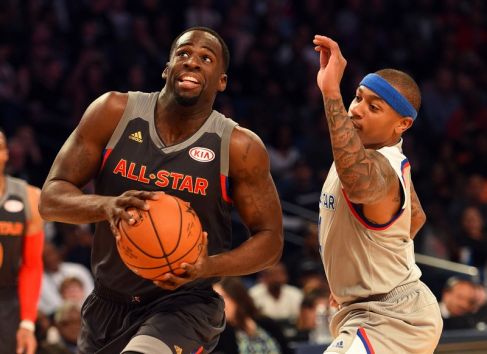 Financial services company American Express has renewed its partnership with media conglomerate Turner Broadcasting System to sponsor the National Basketball Association (NBA).
American Express is to continue as the halftime sponsor for each match in the 67-game coverage of the NBA season by Turner Sports, the broadcaster owned by Turner Broadcasting System.
The extended deal will mark the third consecutive year of American Express' partnership with Turner, under the terms of which the financial services company will also continue to sponsor the halftime shows in Turner-owned channel TNT's telecast of the NBA All-Star Game and each of its playoff games.
Additionally, American Express is to be a presenting sponsor of the NBA on the TNT Road Show, a series of events on-site at NBA games providing interactive fan experiences, pop-up stores and musical performances.
"Our partnership with Turner Sports will continue to be an important way for us to engage with NBA fans […] through live programming and experiences like the American Express Road Show," said Jill Hamilton, vice president of US media at American Express.
"The huge advantage of having an in with so many athletes is that they are always looking to do deals," added Jon Diament, vice president of sales at Turner Sports. "Not only are they literally more visible than any other professional athletes, but they actively pursue sponsorships whereas TV actors and movie stars aren't nearly as interested."
TNT's NBA coverage begins when the league kicks off on 17th October and the Boston Celtics face the Cleveland Cavaliers.