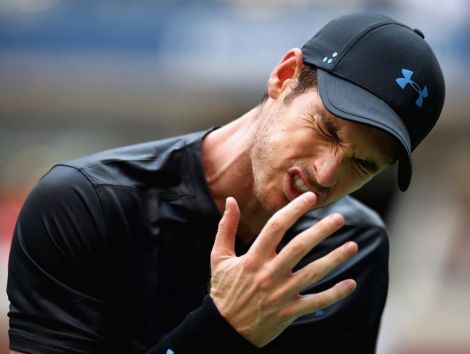 Amazon has stopped disgruntled US Open viewers in the UK from posting negative reviews about Prime's coverage of the tennis season's final Grand Slam.
The internet giant's streaming service has been flooded with complaints during its first exclusive broadcast of a major sporting event. The picture and sound quality of its streams and an inability to record matches have seen almost 90 per cent of the 650 reviews posted by subscribers give Amazon just one or two stars.
Amazon's separate highlights service was earning 96 per cent one or two star ratings, so poor that reviews are no longer being allowed to be posted about the service. Subscribers submitting new reviews are met with the message: "This product currently has limitations on submitting reviews. There can be a number of reasons for this, including unusual reviewing activity."
Amazon says that reviewers are not being deliberately blocked from posting and rating its US Open coverage but that it is an IT glitch the company is fixing.
A spokeswoman for Amazon.co.uk said: "We are working with customers to address specific issues – we listen to all customer feedback and are always working to improve all aspects of our service."
Amazon's US$40 million, five-year deal to broadcast the US Open in the UK is the company's first step in demonstrating it can become a credible home for live sport, taking over the US Open from Sky Sports, which had been broadcasting the event for 20 years.
The company has successfully streamed National Football League (NFL) matches in the US since last season without major issue but it is not the main broadcaster, with NBC and CBS producing the in-game coverage last season with Fox taking it on in 2018.
Next year it will be taking on UK coverage of men's tennis' ATP World Tour and an exclusive ten-game slate of Premier League soccer matches during the key Boxing Day slot. Amazon will face a far bigger backlash if those streams are not up to scratch.
As streaming companies take on traditional linear broadcasters they have almost collectively faced teething problems. YouTube's US World Cup service suffered an embarrassing outage during England's semi-final clash with Croatia. In Australia, digital platform Optus had to abandon its exclusive World Cup rights and allow terrestrial broadcaster SBS to air games after its service failed. DAZN, the Perform-owned over-the-top (OTT) service and domestic Serie A rights holder, apologised to customers after opening day issues marred its launch.