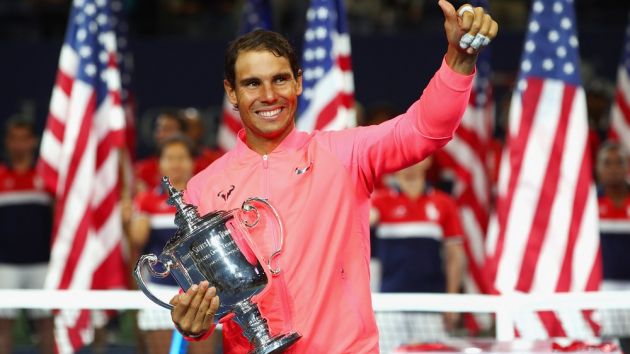 The United States Tennis Association (USTA) has announced a five-year broadcast deal with Amazon giving the tech giant exclusive rights to the US Open Grand Slam in the UK and Ireland.
Starting with this year's tournament, the company's Amazon Prime Video subscription service will carry live and on-demand content to Prime members in both territories at no additional cost.
The financial terms of the agreement have not been disclosed, but UK newspaper the Guardian, which first reported the deal back in November, says the contract is worth a whopping US$40 million.
The rights were previously held by multinational broadcaster Eurosport, which had sub-licensing deals with pay-TV giant Sky in the UK and Ireland. However, when Eurosport announced in November that it had extended its pan-European rights deal for the US Open, the deal excluded the UK and Ireland, paving the way for Amazon to make its move.
The agreement represents Amazon's latest addition to its portfolio of sports rights, following a deal in November for the men's ATP World Tour from 2019 to 2023.
In May last year, Amazon also finalised a deal to offer Eurosport channels via Prime Video in the UK. Given that Eurosport holds rights in the UK to the Australian Open, the French Open and non-exclusive rights to Wimbledon, Amazon will now be able to offer all four of tennis' Grand Slams.
"This new partnership allows the USTA to showcase our live and on-demand content to Amazon Prime members throughout the UK and Ireland," said Lew Sherr, USTA chief revenue officer. "We are excited to market the telecasts via Prime Video and provide fans more ways to watch tennis matches."
"Prime Video is focused on bringing customers a great selection of high-quality entertainment across drama, comedy, documentaries, live sports and more," said Jay Marine, vice president of Amazon Prime Video Europe. "We are delighted to now offer Prime members US Open tennis at no extra cost to their membership, right alongside their favourite shows and movies."
"We are proud to partner with the USTA to add the US Open to the growing portfolio of sports available on Prime Video," added Alex Green, managing director of channels and sports at Amazon Prime Video Europe. "This prestigious event, along with the other exciting tennis coming this year and next, makes Prime Video a destination for tennis fans in the UK and Ireland."
This year's US Open will be the 50th edition of the event, and is scheduled to take place from 27th August to 9th September.