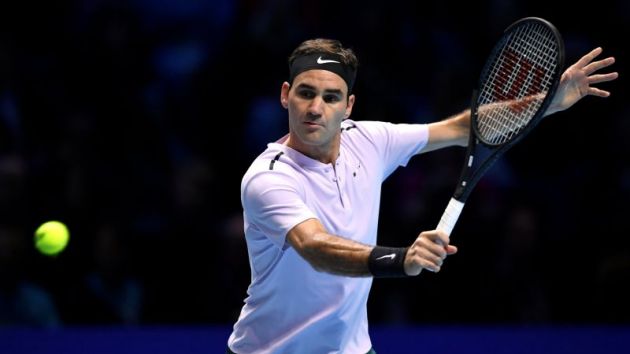 Amazon has confirmed a deal for broadcast rights in the UK and Ireland to men's tennis' ATP World Tour, and a US carriage partnership for Tennis TV.
From 2019 to 2023, the tech giant's Amazon Prime Video subscription service will carry live coverage of 37 events, including every top-level ATP World Tour Masters 1000 tournament and 12 of each of the 500s and 250s competitions. It will also take the non-exclusive pay-TV rights to the season-ending Nitto ATP Finals, currently ongoing at the O2 in London and shown on the free-to-air BBC until 2020, as well as the Queen's Club Championships and the Eastbourne International from next year.
Completed matches, highlights, press conferences, tournament review shows and original programming will also be available to viewers on demand.
Amazon already has an agreement in place for the global rights excluding China to the ATP Next Gen Finals, which brings together the world's best eight players aged under 21 and was played for the first time in Milan earlier this month.
In the US, the Amazon Channels digital broadcast platform will now carry ATP Media's direct-to-consumer Tennis TV network. Viewers will have access to over 2,000 matches from the ATP World Tour as well as classic footage and other content.
"We're thrilled to work with Amazon across these two agreements, including a landmark UK rights deal from 2019, as it marks a pivotal moment in our sport," said Chris Kermode, the ATP executive chairman and president. "Our agreement with Amazon allows us to open up a digital space that is only becoming increasingly important in the world of sport and entertainment."
Jim de Lorenzo, the head of sport at Amazon, said: "Our goal is to deliver compelling content to Prime members. We are excited to bring our customers in the US, UK and Ireland more tennis with the ATP World Tour and Tennis TV."
"To be able to bring a household name and global brand such as Amazon to the world of tennis is hugely exciting," added Mark Webster, the chief executive of ATP Media, "and the move from traditional linear TV to an OTT offering shows tennis remains at the cutting-edge of global sports media."
Reports that Amazon Prime Video would replace Sky Sports as the broadcast home of the ATP World Tour in the UK and Ireland first emerged in August, with the Guardian suggesting the company had made a successful bid worth UK£10 million (US$13.2 million) a year. Earlier this week, the same newspaper reported that Amazon will also announce a deal for UK coverage of the US Open. Eurosport, which is also carried on Amazon Channels in the UK as well as Germany and Austria, has confirmed a new five-year deal for the Grand Slam in all of its territories except the UK and Ireland.
Amazon also has the rights to simulcast live coverage of Thursday night games in the National Football League (NFL) this season. It has been linked with future bids for competitions including English soccer's Premier League and the Uefa Champions League, though earlier this year it passed up the opportunity to bid for the digital rights to cricket's Indian Premier League (IPL).