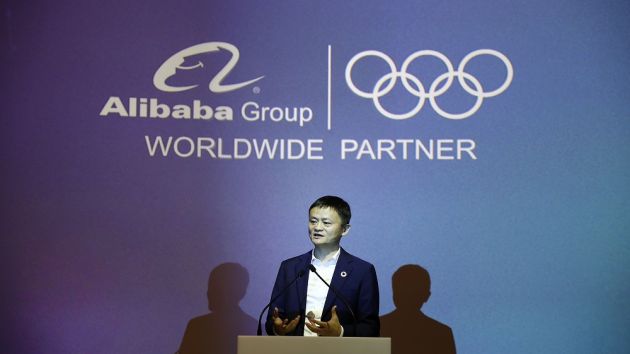 Chinese ecommerce giant Alibaba has announced a strategic investment in Suning Sports, the sports unit of conglomerate Suning, owner of Italian soccer giants Inter Milan.
Part of the deal will see the two parties aim to create a joint sports platform through bringing together Youku, the Alibaba-owned video streaming platform, and the PP Sports division of Suning.
Both companies have a business relationship dating back to 2015 when they agreed a strategic partnership to create an online-to-offline ecommerce platform.
Mi Wei, vice-president of Suning Sports, said: "The reason why Suning and Ali can once again reach cooperation in the new field is that the two sides have a high degree of understanding of the sports industry.
"Suning has a complete ecological layout of the sports industry and Ali has a huge range of entertainment users. The two sides can form complementary advantages. In the future, further deep cooperation in the pan-entertainment eco-industrial chain will bring infinite commercial imagination and new business opportunities."
The China Money Network website says that Suning Sports has completed a Series A funding round led by Alibaba and Goldman Sachs, worth around US$600 million.
It added that other investors in the round include Chinese property developer Evergrande Group, Yunfeng Capital, Chinese AI company Sensetime, Sports Industrial Fund of Zhejiang Province and Jiangsu Province, as well as the overseas subsidiaries of Chinese banks CCB International, Minsheng Bank International and ABC International. Suning is already said to have commenced a Series B round.
Youku picked up rights to the 2018 Fifa World Cup through a sublicensing deal with China state broadcaster CCTV, and live-streamed 64 matches from the soccer tournament, as well as providing additional content around the event.
Earlier this month, PP Sports agreed a five-year deal for TV and online rights to German club soccer's top tier, the Bundesliga, which will run from 2018/19 to 2022/23.
PP Sports will hold the Bundesliga's broadcasting and distribution rights for television in China with state broadcaster CCTV, and exclusively for internet, new media, OTT services and other media platforms.