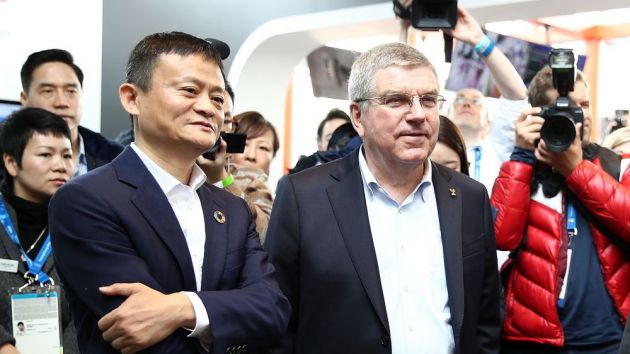 Olympic Broadcasting Services (OBS) and Alibaba Cloud, the cloud computing arm of Alibaba Group, have announced the launch of OBS Cloud.
OBS Cloud is a media solution that operates entirely on the cloud, to help service the broadcasters during their digital growth and speed up the processes for setting up, testing and commissioning their on-premises systems.
Set to be in place for Tokyo 2020, the OBS Cloud aims to offer all the necessary cloud components, in specialised configurations, that can support the extremely demanding content production and delivery workflows of the broadcasting of the Olympic Games.
OBS will now be able to provide most of the visual and audio assets of the Olympic Games to all rights holders through the new cloud platform through the Cloud solution. Broadcasters can also set up their own content creation, management and distribution on the new system.
The OBS Cloud, which will run on the Intel Xeon scalable processors, offers a suite of tools including super computing capabilities; high-speed connectivity directly from the International Broadcast Centre (IBC); easily accessible cloud storage considering the demanding Olympic requirements; real-time monitoring; live video and audio broadcasting services and media processing.
Also announced by OBS is a partnership to deliver volumetric content over the OBS Cloud for the first time at Tokyo 2020. Intel, also an International Olympic Committee (IOC) TOP Partner, will be collaborating with Alibaba and OBS to explore a more efficient and reliable delivery pipeline of immersive media to rights holders.
Yiannis Exarchos, OBS chief executive, said: "Tokyo 2020 will be an opportunity for the International Olympic Committee to champion digital transformation in the media industry, as well as empowering broadcasters around the world with a cloud platform that delivers new possibilities for how the Games are enjoyed by fans around the world."
Joey Tan, Alibaba Cloud general manager of strategic account and sports business, added: "The future of the Olympic Games is in cloud technology and Alibaba Cloud is fully committed to contribute to the digital transformation of the Olympic Games through innovation.
The partnership between Alibaba Group and the IOC began in January 2017 when the two parties signed a long-term strategic agreement. Alibaba is now serving as the official cloud services and e-commerce platform services partner.