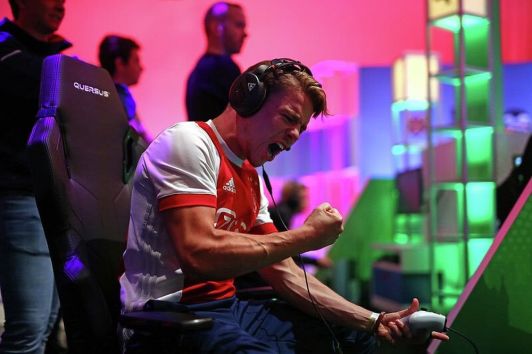 Japanese entertainment company Akatsuki has launched the League of Professional Esports (LPE), a competition comprising solely of teams linked to existing traditional global sports clubs.
Although the LPE's launch announcement explained that teams with an association to clubs from any sport will be welcome, only soccer clubs have signed up to the league so far.
The esports teams of Dutch giants Ajax, Turkey's Galatasaray, Japanese side Tokyo Verdy, Brazilian team Santos and Spanish clubs Villarreal, Eibar, Real Sociedad and Real Betis have all confirmed their participation in the LPE.
It has not yet been confirmed what game will be played in the competition or what the tournament's format will entail. However, there will be a maximum prize pool of US$500,000.
Xavier Cortés, chief executive of the League of Professional Esports said: "The physical world limits us to compete, whether due to limitations of age, gender or simply physical capacity. With the arrival of esports we want to break that barrier and turn it into a flag that represents us all.
"We intend to bring light and transparency to a sector that moves millions of young people all over the world, and who see in this new way of competition an opportunity to demonstrate their skills and talent.
"That is why our league also aims to be a point of convergence between both worlds, reaching different generations and uniting both followers of conventional sports and esports."