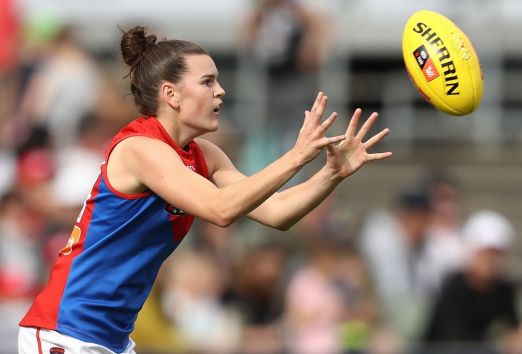 Fast food giant McDonald's has agreed a five-year extension of its sponsorship deal with the Australian Football League (AFL) and announced a partnership with the AFL Women's (AFLW) competition.
McDonald's has been the official restaurant of the men's Australian rules football league since 2015, and has now upped its commitment to include the women's tournament as well.
The deal, which was finalised on International Women's Day before being announced this week, comes in the middle of the AFLW's second season following a successful inaugural campaign in 2017, when Adelaide were crowned the first ever champions of the competition.
"Last year marked a significant place in our history books as women were given the opportunity to play elite football alongside their male counterparts," said Nicole Livingstone, the AFL's head of women's football.
"It's fitting that on International Women's Day we are able to announce a new partnership with McDonald's that will help inspire young women to purse their footy dreams."
Jenni Dill, chief marketing officer at McDonald's Australia, added: "Through our partnership with the AFL, we're thrilled to extend our support to the AFLW, helping raise the profile of women's sport in Australia and providing a stage for some of our best female athletes to shine."