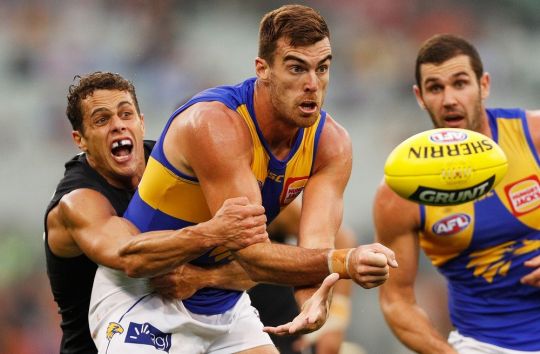 The Australian Football League (AFL) has announced that spectators will be able to view real-time player data on in-stadium LED signage for the first time.
The technology is being rolled out at the Melbourne Cricket Ground (MCG) and Etihad Stadium through a partnership between Telstra, Champion Data, Dentsu Aegis Network and MKTG.
Telstra Tracker data, which has previously only been available via the AFL app and broadcasts on Channel 7, will be integrated into the LED signage at both Australian rules football venues, allowing fans to receive relevant information during matches, including how fast and how far players are running throughout the game.
The initiative will be trialled for the first time on Tuesday, when Melbourne take on Richmond at the MCG.
"As a business dedicated to making the moment mean more, we jumped at the opportunity to work with Telstra and Champion Data to integrate live data from the match," said Matt Connell, managing director of MKTG Australia. "For Telstra, it provides a meaningful brand alignment, and it takes Champion Data into another realm, ultimately improving the fan experience."
Jeremy Nicholas, executive director of brand, consumer and business marketing at Telstra, said: "The Telstra Tracker gives our customers unique insights into the game, and because of its popularity, we're now opening it up to add an extra dimension for fans at live matches.
"The LED signage at the MCG and Etihad Stadium provides the perfect platform for us to now take these real-time insights to spectators at the game in the moments that matter."
"We continuously strive to innovate; to capture and deliver new sports data which enhances the fan experience," added Champion Data director Chris Hume. "This unique and powerful partnership with Telstra and MKTG creates new insights, live in venues, which fans will access directly as a game unfolds.
"This project creates a bridge between fans and athletes, where the digital and physical converge. It is another layer in the story and has the potential to become a permanent feature for sports fans around the world. This exciting project is a global first. No other sport delivers fans such a comprehensive view of live player tracking data."