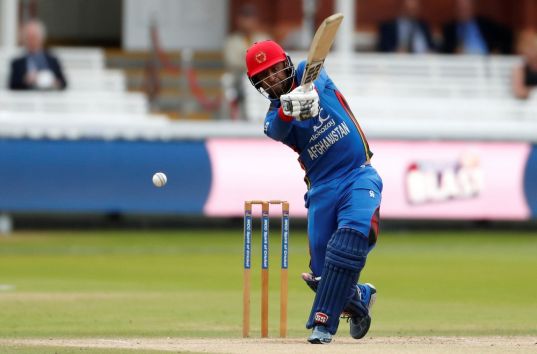 Afghanistan is set to become the latest country to have its own franchise-based Twenty20 cricket competition, after the Afghanistan Cricket Board (ACB) announced the launch of the Afghanistan Premier League (APL).
The APL will be staged in the United Arab Emirates (UAE), with its inaugural edition scheduled to take place in October this year in order to avoid clashes with other major T20 leagues. In 2017, October was one of only two months in which an elite T20 league was not being played.
The APL will feature five franchises which will be put up for auction in March, with a player draft to be completed shortly after. The ACB envisages that the APL will become a global competition to run alongside the existing Shpageeza Cricket League, Afghanistan's domestic T20 tournament.
The move represents Afghanistan's latest step towards becoming a more developed cricketing nation, after the country was granted Test status alongside Ireland by the International Cricket Council (ICC) in June last year.
"There will be a total of 23 matches between five teams," said Shafiq Stanikzai, chief executive of the ACB, speaking to the ESPNcricinfo website. "The league will take place in the UAE, but we haven't yet decided on which cities will play host to the league. But now we have got official approval from the Emirates Cricket Board, and we'd like to thank them for that.
"Shapageeza is a domestic T20 league, and the APL T20 is to be played on top of it. The Shpageeza Cricket League will be played this year, tentatively in June. The APL T20 will be played on a broader scale, both financially and coverage wise. Our strategic objective is to bring this league into the top three T20 leagues in the world."