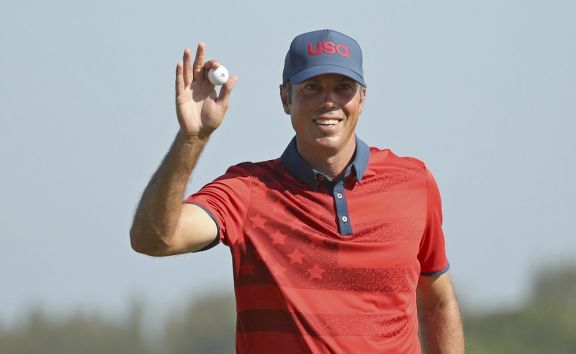 Adidas has announced that it will be the official uniform provider of USA Golf for the 2020 Olympic Games in the Japanese capital of Tokyo.
The German sportswear giant provided the US golf team with apparel for the Olympics in Rio in 2016 when the sport featured at the Games for the first time since 1904, and has now been selected to carry out the same role in Japan in two years' time. The manufacturer will also be providing casualwear for player caddies and USA Golf staff.
Adidas says it is already designing the team's uniform for Tokyo 2020 but will release a special USA-inspired collection in June this year in the build-up to the 2018 Ryder Cup, when a team of the best golfers from the US will take on their European counterparts in France.
As well as supplying apparel for the men's and women's golfers in Tokyo, Adidas is also kitting out the US teams for the 2018 Youth Olympic Games and the 2019 Pan-Am Games.
"It was a clear choice to continue our relationship with Adidas following the success we saw for USA Golf in Rio," said USA Golf executive director Andy Levinson. "We anticipate another successful year for all of our players that qualify for Tokyo and know they will be in the best apparel to help them succeed on the course."
"Golf is already a global sport, but the Olympics shine a special spotlight on the game we love," added Jeff Lienhart, president of Adidas Golf. "That's why we're honoured that we've been chosen once again to design and develop the apparel that will be worn by the players who represent USA Golf in Tokyo. It's a trust we don't take lightly, and we'll be focused on developing the best products for the players competing; just as we do every day for golfers everywhere."
Matt Kuchar was the only US golfer to return from Rio 2016 with a medal, winning bronze in the men's individual event behind Sweden's Henrik Stenson and gold medallist Justin Rose of Great Britain.