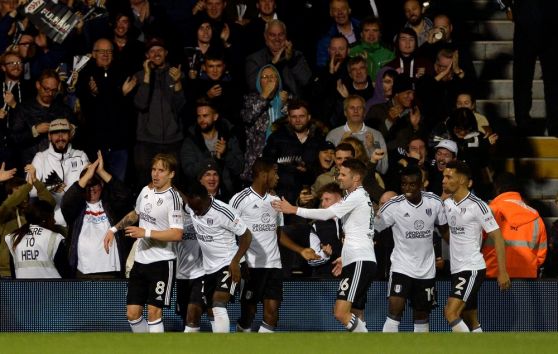 English second-tier soccer team Fulham FC have extended their partnership with sportswear company Adidas until 2023.
The German manufacturer will continue to supply matchday and training wear to the Championship side and will see its products sold at the refurbished Stadium Store at the club's home ground, Craven Cottage. Further details of the new deal have not been disclosed.
Adidas has a long history with the Cottagers, having originally partnered in 1977/78 and again in 1997/98 and 2013/14.
The sportswear giant already has numerous soccer partnerships, sponsoring several Premier League sides, including Manchester United, Watford, and West Bromwich Albion, as well as eight Championship teams.
"We have established a successful partnership with Adidas over the past few years and are delighted this has now been extended," said Casper Stylsvig, head of revenue at Fulham FC. "Adidas is a prestigious brand which continues to demonstrate best in class qualities. We share common goals to bring success and realise our ambitions during the coming seasons, demonstrated by a mutual commitment by both parties with this long-term extension."
Gavin Thomson, managing director of Adidas UK, added: "The extension of our partnership with Fulham FC was a simple decision for us; the club are building on their unique history as London's original football team and are looking to the future, which we look forward to creating with them."
Fulham FC are the oldest club in London, founded in 1879. They finished sixth in the Championship in the 2016/17 season but have made a mediocre start to their 2017/18 league campaign, winning four of their opening 11 games. They beat local rivals Queens Park Rangers 2-1 away on 29th September, and will host Preston North End on Saturday.