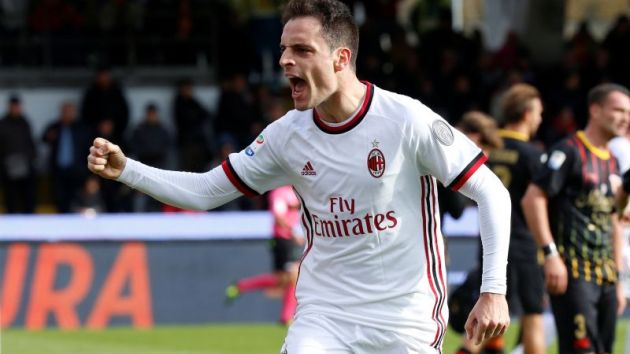 Italian soccer giants AC Milan have announced a multi-year sponsorship deal with Vwin.
The online betting platform will become the Serie A outfit's first ever official regional partner in Asia, and will work with the club to launch customised marketing campaigns in the region.
In return, Vwin will have the right to use AC Milan's branding and image to promote its services.
The precise length and financial terms of the agreement have not been made public. Vwin also agreed a similar deal with Italian champions Juventus in January last year.
Lorenzo Giorgetti, AC Milan's chief operating officer, said: "We're proud to welcome Vwin, leader in the online betting industry in the Asian territory, to AC Milan's family of partners. Vwin is our first regional partner in Asia. This agreement represents to our club a first and important step in the development of our commercial strategy in this key market.
"We are excited to collaborate with AC Milan," added Mr Eric, Vwin's chief operating officer. "I am convinced this will be a successful partnership for both sides. We can't wait to share the future that awaits us."
Despite their 1-0 win over Crotone at the weekend, AC Milan are languishing in 11th in Serie A. They will be looking to climb back up the table when they travel to play Cagliari on 21st January.