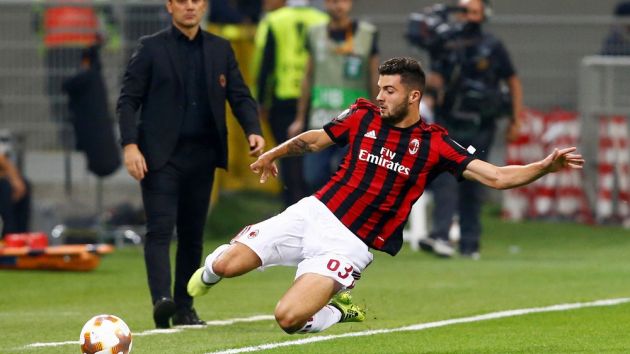 Top-flight Italian soccer side AC Milan have announced a new multi-year strategic partnership with Alpenwater.
The mineral water brand will be listed as the official water of the Serie A outfit in China, and the two parties will work on customised marketing campaigns to promote the partnership in their home markets.
The deal, of which financial terms were not disclosed, was announced on Friday during an event in Beijing, where AC Milan officially launched their Chinese business branch in the presence of more than 100 attendees. The 18-time champions of Italy were acquired by Chinese businessman Li Yonghong earlier this year.
"Today we are proud to officially announce this partnership with Alpenwater," said Lorenzo Giorgetti, AC Milan's chief commercial officer. "On one side, this partnership gives AC Milan the opportunity to link its brand to one of the fastest growing companies in the mineral water sector operating in China. On the other, it allows Alpenwater to use AC Milan as the perfect strategic partner to enter key markets, both in Europe and worldwide."
Zhao Lei, general manager of Alpenwater, added: "AC Milan is a club with legendary history, which is very special to Chinese fans. We are very honoured to be partnered with AC Milan, especially to be the first partner of AC Milan in China under the new era of Chinese ownership. We will try our best to help fans have more opportunities to get closer with their favourite team."
AC Milan are seventh in Serie A and take on arch rivals Inter at the San Siro on Sunday.