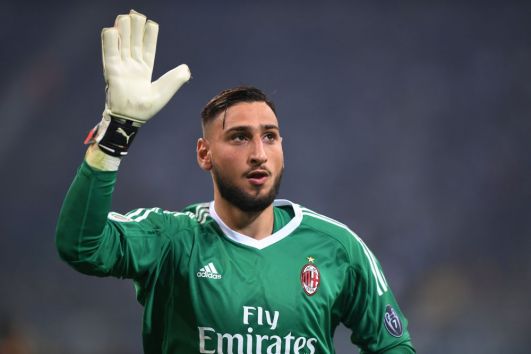 Yonghong Li, owner of top-tier Italian soccer side AC Milan, has declared himself bankrupt, according to Italian newspaper Corriere della Sera.
The newspaper reports that Li will have his assets auctioned off on Chinese online shopping site Taobao. The businessman, however, has denied the claims.The businessman, however, has denied the claims.
Li paid €740 million (US$926 million) to buy the Serie A outfit from Silvio Berlusconi in April 2017.
Corriere della Sera says that Li used a high-interest loan from venture capital fund Elliott Management, €340 million in offshore funds and just €100 million of his own money to carry out the purchase.
It is believed Li cannot repay the loan, and that the packaging company Zhuhai Zhongfu, valued at €60 million, and of which Li's holding company Shenzhen Jie Ande owns 11.39 per cent, has been ordered on sale via an auction by the tribunal in Futian to repay the Jiangsu and Canton banks.
The company was allegedly ordered to be sold in February 2017 - prior to the Li's purchase of Milan - but was held up by the appeal process.
The newspaper report also claims that Li was already insolvent by the time he took over full control of the team last April.
The China Securities Regulatory Commission has also announced that they have opened an investigation into Shenzhen Jie Ande after the company failed to disclose Li's bankruptcy for several months.
In a statement issued on Milan's official website, Li decried the reports of his bankruptcy as "fake news" and "irresponsible", complaining that the club had been "severely damaged" by them.
"I want therefore to take the opportunity to explain - hoping this will be the last time - that the situation concerning my assets is safe and sound and that both the club and my companies are steadily working," he added. "I, therefore, hope that no credit is given to the latest news that isn't true and that attention can be focused on what we all care about as in the management of and the improvements of the team and that we all keep supporting coach Rino Gattuso. We will do everything we can to bring the club back to the top."
Reports of Li's financial mismanagement have circled in the media following his purchase of the Italian side, with The New York Times and financial newspaper Il Sole 24 Ore both running investigations that concluded that the Chinese businessman lacked funds.
AC Milan are currently seventh in Serie A after winning 12 of their 25 games so far in in 2017/18. They beat Sampdoria 2-0 at home on Sunday, and will host Bulgarian First League outfit Ludogorets in Europe's second-tier club soccer competition, the Uefa Europa League, on 22nd February.
This story has been updated to incorporate statements made by Yonghong Li.