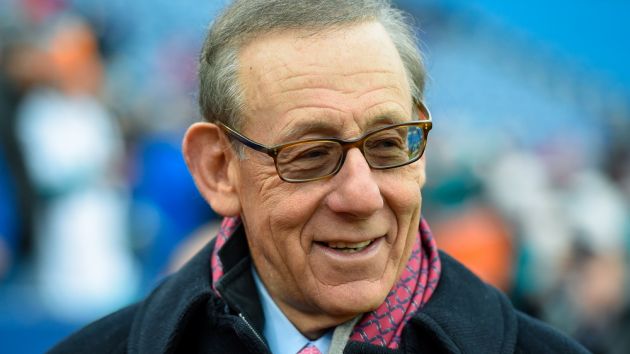 Charlie Stillitano, executive chairman of RSE Ventures division Relevent Sports, has been instructed to monitor the AC Milan debt situation by RSE and Miami Dolphins owner Stephen Ross, according to reports.
According to La Repubblica, Ross, who has been repeatedly linked to a takeover of the Italian soccer giants, has instructed Stillitano to keep an eye on the situation involving current owner Yonghong Li's debt repayments to venture capital firm Elliot Management.
Li, who is exploring refinancing options with Merrill Lynch, borrowed nearly €400 million (US$480 million) to buy Milan in April 2017.
Li is reportedly struggling to repay the loan instalments, although did meet a deadline to inject €10 million (US$12 million) into the club in March.
The situation regarding Li's finances remaims murky. In February, Italian newspaper Corriere della Sera reported that Li had declared himself bankrupt, and would have his assets auctioned off on Chinese ecommerce site Taobao. The newspaper said that Li used a high-interest loan from Elliott as well as €340 million in offshore funds and just €100 million of his own money when he paid €740 million (US$926 million) to buy the Serie A outfit from Silvio Berlusconi last year.
AC Milan are currently seventh in Serie A after winning 16 of their 35 games so far. They beat Bologna 2-1 away on 29th April, and will host Verona on Saturday.