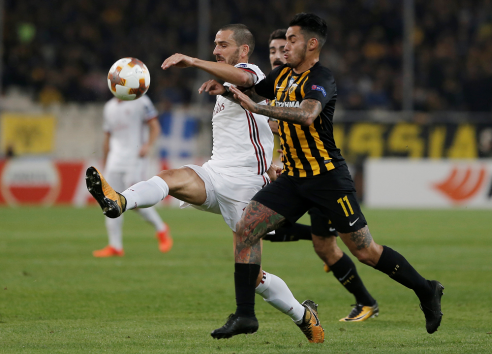 Italian top-tier soccer team AC Milan have announced an extension to their partnership with Giorgio Tesi Group.
The gardening company will be the technical supplier of the Serie A club for the 2017/18 season, and will maintain the pitch for AC Milan's training facility the Milanello Sports Center.
Giorgio Tesi is also to provide the greenhouse and plants for the ground.
In addition, the Italian brand will be the official green supplier of all Rossoneri facilities.
Giorgio Tesi first sponsored AC Milan in 2012.
"We are very happy to continue our collaboration with Milan," said Fabrizio Tesi, of Giorgio Tesi Group. "It is a matter of great prestige to cement the association that binds us to this great club and see our plants throughout the Rossoneri environment. It is an important step for ever more significant brand growth. "
"We are excited to continue this partnership because it will further develop our company and products," added Giacomo Galanda, project manager at Giorgio Tesi Group.
"The renewal of the partnership with Giorgio Tesi Group is born of mutual satisfaction and a total sharing of strategies to achieve important results," said Lorenzo Giorgetti, chief commercial officer at AC Milan.
"Giorgio Tesi Group and AC Milan collaborate side by side even when it comes to social responsibility. Over the years, the company has supported fundraising for charitable initiatives. Giorgio Tesi Group, recently, has participated in the Amway Tennis Challenge 2017 to support the Earthquake Emergency Fund opened by the Rossoneri."
AC Milan are seventh in Serie A in 2017/18, after winning six of their opening 12 games. The Rossoneri took a comfortable three points with a 2-0 win away against Sassuolo on 5th November, and will face league leaders Napoli on 18th November.