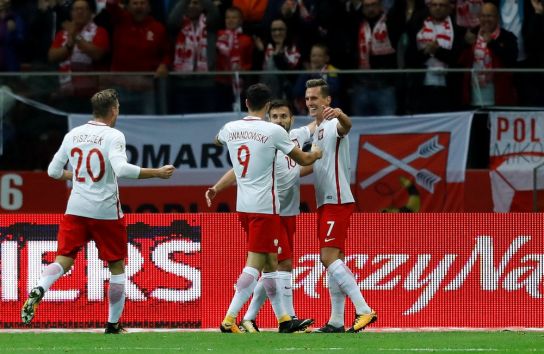 The Polish Football Association (PZPN) has extended its partnership with 99Rent until the end of 2022.
Under the terms of the renewal, the car rental company will continue as the official partner of the Polish national men's soccer team as well as the country's under-21 side.
99Rent will have the right to use the images of players in its own marketing initiatives, and will see its branding feature on LED banners and around game venues during all matches played by the national teams.
The company first partnered with the PZPN in August 2014.
"The extension of this agreement confirms our previous, exemplary cooperation and proves that the sponsorship of the Polish national team is an attractive product on the sports marketing market," said Maciej Sawicki , secretary general of the PZPN. "We are happy that we can build long-term partnerships with companies that want to strengthen the recognition of their brand based on the national team."
"The continuation of the sponsorship agreement with the Polish Football Association is a great success and distinction for us," added Tomasz Kapelko, vice president of 99Rent. "It confirms that both parties are satisfied with the previous years of cooperation, which is important for 99Rent, because we always make the greatest efforts to ensure our partners and clients are satisfied with the level of services we provide.
"The renewal of the contract is another important stage in the development of the company, which this year celebrates its tenth anniversary. We are happy that we have the opportunity to support the Polish national team in football, not only during the upcoming World Cup, but for the next five years."
The Polish national men's soccer side booked their return to the 2018 Fifa World Cup after a 12-year absence, topping European qualifying Group E. They have been drawn into a cross-continental Group H for the finals in Russia, and will open their campaign against Senegal in Moscow on 19th June.