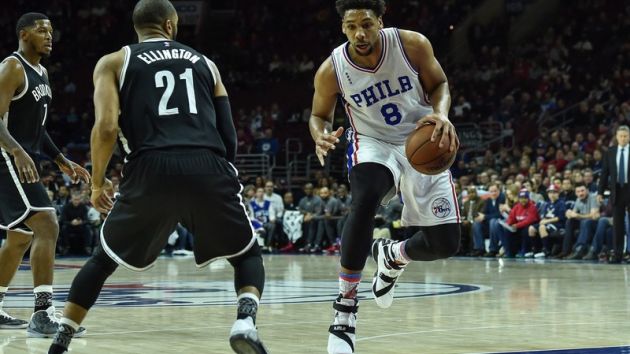 National Basketball Association (NBA) franchise the Philadelphia 76ers have entered into partnerships with Dunkin Donuts and Safety Tag.
Dunkin Donuts has been named as the official coffee, donut and breakfast sandwich partner of the team. As part of the agreement, the coffee house chain will act as the title sponsor for the Sixers Summer Shore Tour, a series of off-season events where the team engage with the local community.
Dunkin Donuts is also set to install a coffee station for players and staff at the 76ers training facility, and a truck with the company's branding will be present for all home games.
Additionally, on home game days, customers in Greater Philadelphia will be able to purchase a regular coffee from Dunkin Donuts at the discounted price of US$0.76, when ordering through the company's app. The brand is also introducing 76ers themed donuts at local stores.
The partnership will be launched on Wednesday 11th January, ahead of the 76ers' home game against the New York Knicks.
Meanwhile, Safety Tag has partnered with the franchise to give coaches at 76ers youth camps improved access to information about players.
Parents will now register for camps via the Safety Tag app, providing details such as previous injuries, medical conditions and emergency contacts.
The partnership was launched at the Sixers Holiday Hoops Camp, which took place between 26th and 29th December 2016.
Responding to the Dunkin Donuts deal, Chad Biggs, the 76ers' senior vice president of corporate development and activation, said: "The fast-paced lifestyle of our players, fans and organisation is matched by Dunkin' Donuts commitment to the exceptional, personalised service they provide with their new On-the-Go Ordering in the Dunkin' Mobile app."
Sixers Camps director Todd Landrey said of the Safety Tag partnership: "Safety Tag brings our camp's health information system into the digital age, adding another layer of security, compliance and safety on the court. Our goal is to provide opportunities for children to grow as athletes, individuals and members of a team. Adding Safety Tag to our programme just makes sense and demonstrates our continued commitment to ensuring everyone has a fun, safe experience at camp."
Having endured a difficult campaign in 2015/16, when they finished with the worst record in the NBA, the 76ers have made significant improvements this season, already matching last year's total of ten games won. They have not reached the play-offs since 2011/12, when they lost 4-3 to the Celtics in the Eastern Conference semi-finals.