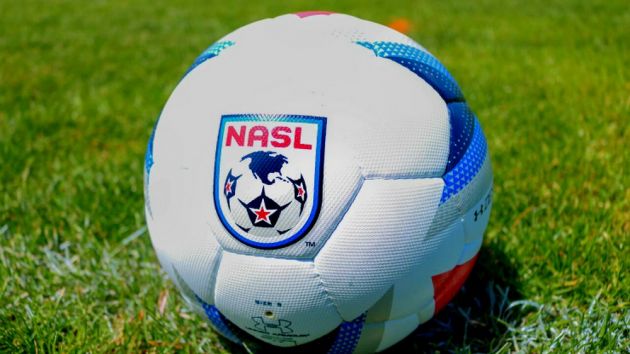 The 2018 season of the North American Soccer League (NASL) has been cancelled.
The operators of the lower-tier US club soccer competition have confirmed the decision following the failure of a preliminary injunction preventing the US Soccer Federation (USSF) from revoking its Division II status. The NASL had previously been recognised as the second tier of the club game in the country, a status that is now held by the United Soccer League (USL).
The NASL filed an antitrust suit against US Soccer shortly after its Division II status was revoked in September, arguing that it would suffer "irreparable harm" and would in effect go out of business. That argument was dismissed in court in November, prompting the league to file an appeal and then delay the start of its 2018 season, which was due to begin in March.
The suit also argued that US Soccer is violating federal antitrust laws by employing a divisional structure for US-based professional leagues. It claims the USSF is acting anti-competitively through its use of 'arbitrary criteria' that has been 'manipulated to favour' its 'commercial business partner', namely Major League Soccer (MLS), currently the top tier of North American soccer.
"The focus of the antitrust suit to date has been obtaining a preliminary injunction to save the 2018 season," said NASL interim commissioner Rishi Sehgal. "Unfortunately, with USSF's decision and the loss of the preliminary injunction, playing the 2018 Season is no longer a possibility.
"The focus of the antitrust suit now shifts to securing the long-term advancement of soccer in this country, not only for the NASL, but for all soccer fans, clubs, and communities impacted by the USSF's restrictions on competition.
"Also, the NASL is prosecuting a breach of fiduciary duty action against certain USSF Board members for conflicts of interest and derelictions of duty which have harmed the NASL and countless other constituents in US Soccer. The NASL and its clubs will look at all avenues to return to the field for the 2019 season."
The NASL's argument is predicated on the fact that the USSF's criteria for divisional sanctioning - known as its Professional League Standards (PLS) - includes certain requirements such as having a minimum number of teams spread over at least three different time zones. According to current rules, division two leagues must have at least 12 teams; this year, the NASL was hoping to play with just six teams after some its participants jumped ship to other leagues, including the USL, or folded altogether.
Three NASL member clubs - Jacksonville Armada, New York Cosmos and Miami FC - will field teams this year in the National Premier Soccer League, whose 2018 season begins on 15th April. Puerto Rico FC and the NASL's two confirmed expansion clubs, 1904 FC and California United FC, have not yet announced where they will play.