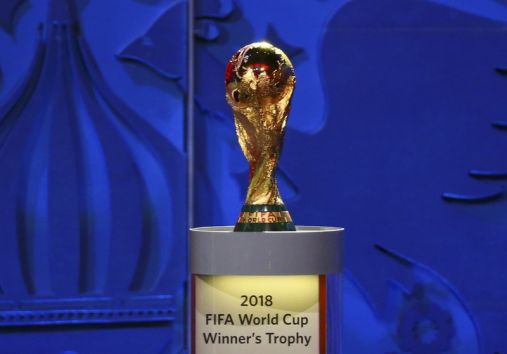 Fifa, soccer's global governing body, has announced that all 64 games from next year's Fifa World Cup in Russia will be produced in Ultra High Definition (UHD) with High Dynamic Range (HDR) for the first time in the history of the international tournament.
The organisation has also confirmed that fans will be able to follow the matches in virtual reality, both as a live experience and with 360-degree video on demand.
Each fixture will be covered using 37 cameras, of which eight will have built-in UHD and HDR capabilities, along with a further eight super-slow-motion and two ultra-motion cameras, in addition to a cable-cam and a cineflex heli-cam.
A Fifa statement read: 'Thanks to a hybrid UHD/HDR/1080p set-up, multiple choice of video formats will be available at the back of one single production chain. The use of progressive scanning as a baseline production format and HDR will guarantee improved image quality for all media rights licensees, regardless of their delivery format.'
The 2018 Fifa World Cup will be the 21st edition of the flagship competition, and is scheduled to take place between 14th June and 15th July 2018.