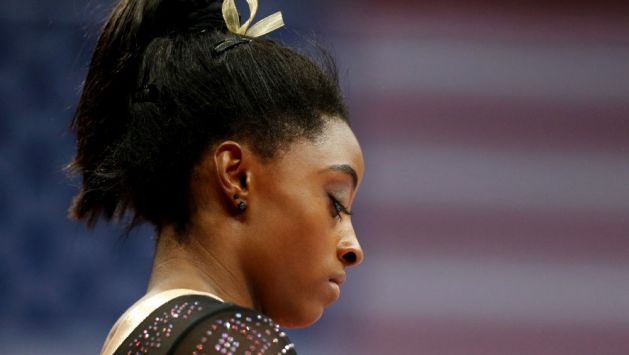 15
SEE FULL LIST
37.3
8
15
---
American, 21, Gymnastics
The four-time Olympic champion with eyes on Tokyo 2020
Representatives: Octagon
Key partners: Nike, Beats by Dre, Caboodles, Spieth America, Mattress Firm, Choice of Champions
---
Simone Biles is extraordinary, and yet so ordinary. That, in a nutshell, is what has made the 21-year-old gymnast such an attractive marketing proposition.
The extraordinary is obvious – a four-time Olympic gold medallist in a discipline by no means historically dominated by the United States. She was named the BBC Overseas Sports Personality of the Year for her efforts – she succeeded Dan Carter, before Roger Federer took the mantle. She is the current Laureus World Sportswoman of the Year, taking over from Serena Williams. She holds good company.
However, to take Biles' achievements at face value does her a disservice. Raised by her grandparents because of an absent father and a mother with a history of substance abuse, on 18th January she dropped a bombshell: Biles had been sexually assaulted by convicted serial child molester Larry Nassar, the former USA Gymnastics doctor. It was a revelation that shocked the sporting world.
Biles has since returned to action, perhaps with more supporters willing her on than ever before. And as the Tokyo Olympics creep closer, Biles' story of sporting genius through adversity will prove a worthwhile centrepiece to the American team. NF
---