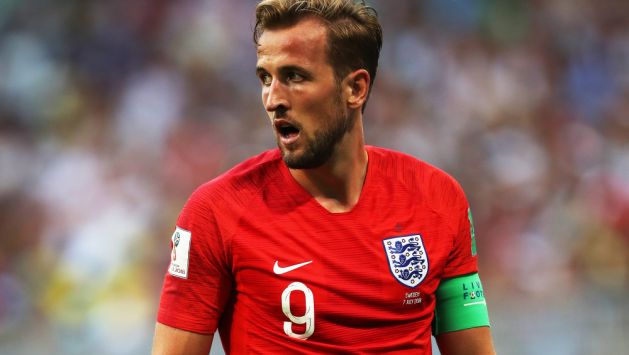 6
SEE FULL LIST
59.4
20
6
---
British, 24, Soccer
A goal-scoring superstar for club and country
Representatives: Unique Sports Management
Key partners: Nike, Beats By Dre, Lucozade Sport, BT Sport, Hugo Boss
---
Often regarded as a player from a more wholesome, bygone era, Harry Kane only really appeared on the radar at the end of 2014, but it's now difficult to remember a time when he wasn't being talked about as one of world soccer's most prolific strikers.
Last year the Tottenham Hotspur talisman scored more goals than Lionel Messi and Cristiano Ronaldo, and in July emerged from the Fifa World Cup in Russia as the first Englishman since 1986 to win the tournament's Golden Boot. A cool-headed captain and reassuring presence, Kane fronted a refreshing young England side at a tournament that gave a previously disillusioned fanbase reason to believe in their national team once again.
And yet, for all the weight that he already carries admirably for club and country, Kane remains a 24-year-old with his best years ahead of him. Recently tied down to a lucrative long-term contract, a deal that ensures he will lead Spurs into their new state-of-the-art stadium, Kane's unlikely rise from awkward schoolboy to sought-after soccer idol is one that resonates with young hopefuls looking to follow suit.
If there has ever been any doubt among onlooking brands in the past, Kane is convincing everyone that he's more than suited to the spotlight. SC
---