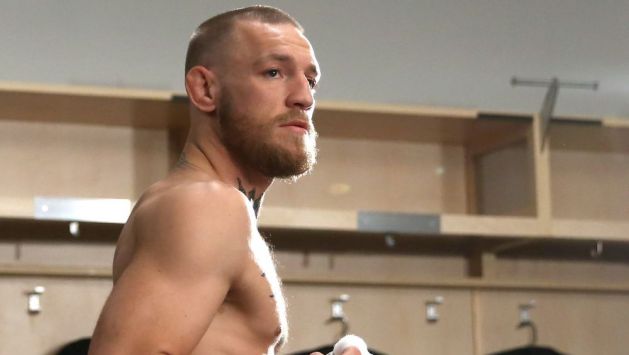 50
SEE FULL LIST
46.2
4
50
---
Irish, 30, MMA
The UFC's curious, notorious needle-mover
Representatives: Paradigm Sport Management
Key Partners: Burger King, David August, Monster, Betsafe, Beats by Dre, BSN, Bud Light
---
Ah Conor, what a fascinating case. In many ways, the two-weight former UFC world champion could scarcely be less marketable. Controversy trails the Irishman like night follows day; the latest is, perhaps, the most serious to afflict 'Brand McGregor', hitting him far harder than he ever struck Floyd Mayweather.
A shock appearance at a UFC media day ended with the combustible one-time boxer hurling a metal handcart through the window of an old adversary's vehicle. McGregor was charged with three counts of assault, one count of criminal mischief, and was sentenced to community service. And yet, the 30-year-old remains – in one sense, at least – a hugely vendible proposition.
The sight of McGregor on any UFC fight card would not just boost ticket sales, but raise worldwide interest. Irrespective of what Dana White might profess, McGregor is the sport's main attraction and most prominent name. His list of sponsors corroborates this; despite quite a rap sheet, the fascination with 'The Notorious' is as strong as ever.
Even the sporting farce that was his bout with Mayweather earned the Irishman more than US$100 million. To call the November event a fight at all would be a stretch, with the pair trading occasional blows from behind the comfort of an extortionate pay-per-view service. Still, everyone watched it. And that is Conor McGregor. NF
---