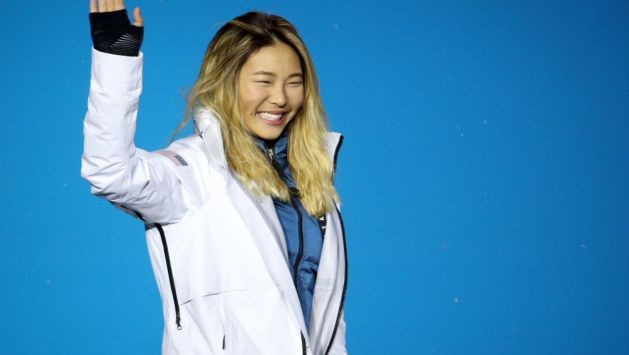 7
SEE FULL LIST
93.9
39
7
---
American, 18, Snowboarding
The queen of the snow smiling her way to the top
Representatives: CAA Sports
Key partners: Burton, Oakley, Target
---
Chloe Kim arrived in Pyeongchang as a relative unknown outside of the snowboarding community, but left South Korea as a potential flag-bearer for the Winter Olympics for years to come.
Not only is she a snowboarding sensation, but the young American quickly became a bonafide social media star after tweeting about how 'hangry' she was in between her qualifying runs during the halfpipe event. A few hours later, Kim was an Olympic gold medallist, and her Twitter following had ballooned from approximately 20,000 to 175,000.
What's more is that Kim's father, Jong Jin, arranged for the expiration of her ten endorsement deals with the likes of Nike and Toyota to coincide with her recent 18th birthday in an attempt to give her more control over her partnerships. With gaps in Kim's commercial portfolio now opening up, brands will be clamouring to strike long-term deals with an athlete who could feasibly dominate her sport for the next decade and beyond.
The battle for Kim's signature is well and truly on, and all signs suggest that she's primed to be the major draw of a flagship sporting event and illustrious brands for the foreseeable future. SC
---