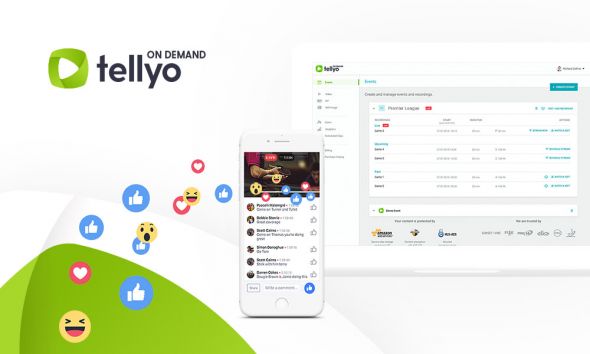 From today, Tellyo On Demand is available at www.tellyo.com/ondemand
The new solution is a first in the sports market. It will give sports organisations of all sizes – who have less frequent video content – the capability to live stream occasional events and easily create engaging videos to share on social media in real time as their event happens.
As part of On Demand's development, some elements were utilised earlier this year by British Cycling at its cyclo-cross championships, enabling global fans to experience the event.
Tellyo CEO, Richard Collins, said: "I'm delighted to formally launch Tellyo On Demand. We're looking forward to seeing how it will empower even more sports broadcasters and rights holders to engage with audiences more effectively online through video content.
"We've established a strong presence in sports and On Demand will open up our platform to many more organisations who have less regular video content, but nonetheless want a market-leading solution for their event and the means to engage audiences across social channels."