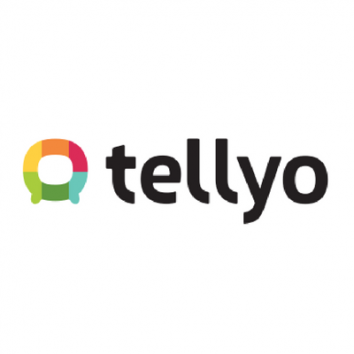 Today Sunset+Vine, the UK-based TV sports production and media company, which is part of the Tinopolis Group, announced a partnership with Tellyo to use its web-based video production platform.
Tellyo, which entered the social video market in 2015 and is already used by a range of sports and entertainment brands, will provide Sunset+Vine with real-time social video production, editing, clipping, streaming and sharing.
David Stranks, Exec Producer, Digital at Sunset+Vine, explained: "After a series of tests throughout the summer, we quickly realized that Tellyo provided a great platform for us to live stream across Facebook and YouTube, and to provide short form content to fans from our clients' and partners' events, in real-time.
"The ability to engage with audiences in real-time has become a fundamental element of any broadcast and naturally, given our industry standing, Sunset+Vine wanted to work with like-minded people who deliver the best solution in the market. Tellyo emerged as the clear choice."
Tellyo's service was experienced by Sunset+Vine at Henley Royal Regatta in June. Their video production platform supported all content delivery to social media, including live streaming of the event.
The company also ensured Sunset+Vine's remote editors could simultaneously engage with multiple social platforms and accounts, in real time, with the longest stream appearing on YouTube for 12¾ hours.
Additionally, the editorial team could create live clips of key moments and publish them across social platforms within minutes of them happening in Henley.
In total, over 400 clips were created during the Regatta reaching over 1.98m people, generating 900,000 views and 34,000 comments.
Richard Collins, CEO of Tellyo, said: "We are very proud to have been chosen by Sunset+Vine and it is great recognition for the team, who have built a first-class real-time social video production platform.
"Sunset+Vine lead their field and we look forward to working with them across a huge range of content and events. As always, Tellyo will use this win to develop our platform further and serve our clients better."
This announcement comes soon after wins for both companies which - over the past year for Sunset+Vine have included deals for the ICC's Live Events Production Services 2016-2019; becoming host broadcaster for the 2017 World Athletics and Para Athletics Championships in London, 2018 Commonwealth Games in Gold Coast and the British leg of the World Triathlon Series in Leeds. Their achievements also include TOTAL BWF World Championships (Badminton) as well as the Caribbean Premier League 2017 (Cricket).
Tellyo has recently been appointed by Pro 14, BWTC, IOF, ITTF and FISE.