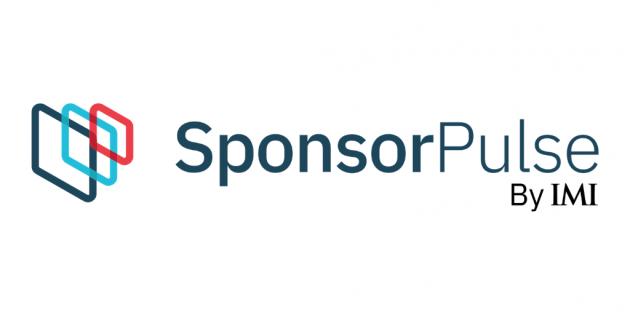 StoneTimberRiver is proud to partner with SponServe to offer sponsorship professionals, both rights holders and brands, a collaborative solution which has long been missing in the market. With both companies uniquely positioned as subject matter experts, this is an exciting partnership for sponsorship professionals who are committed to utilizing the best available solutions in today's highly competitive sponsorship industry.
About SponServe
SponServe, an Australian company, is a cloud based dedicated sponsorship management platform who work with more than 100 leading rights holders and brands around the world in Australia, New Zealand, United Kingdom, Europe, and North America. SponServe is a true global leader in dedicated sponsorship management technology and best practice theory. On average, Right Holders who use SponServe achieve real results including:
31% increase in sponsorship revenue;
79% increase in confidence that their portfolio is managed well;
63% time saving when preparing to deliver events; and
51% time saving in pre-season preparation.
About StoneTimberRiver

StoneTimberRiver provides best practice CRM software solutions for ticketing, suite, and partnership departments within the professional sports and entertainment industry. Functionality provided by their platform includes:
Customer Sales and Service Dashboard
Communication Tracking and Scheduling
Lead Discovery and Generation
Touchpoint and Activation Tracking
Proposal, Contract and Invoice Management
Inventory Management
Reporting and Analytics
Stadium and Suite Visualizations
Ticketing and Data Warehouse Integrations
Notably, they work with more than 60 professional and collegiate sports teams and franchises that represent the NFL, NHL, NBA, MLB, MLS and NCAA. With over 18 years of experience developing effective tools for sales, service, marketing, finance, and broadcast employees, StoneTimberRiver is continually striving to provide innovative products and outstanding service to sports organizations.
Next Level Sponsorship Management
Mark Thompson, Managing Director at SponServe commented "For a long time, both rights holders and brands have been forced, because there has been no dedicated software, to use non-purpose-built CRMs and spreadsheets to manage the fulfillment side of their sponsorship portfolio. Unfortunately, for sponsorship professionals, previously available technology simply cannot, as stand-alone solutions, manage the complex and bespoke nature of sponsorship contracts and the nuances of delivery, fulfillment tracking, reporting, and communication."
SponServe takes sponsorship management to the next level by helping rights holders to track and measure ROI, ROO, fulfilment, delivery proof, and reporting to partners. Partners/brands can also use SponServe to manage their sponsorships including specific partnership fulfilment information and track their ROI, ROO, and required tasks and information to activate their sponsorships. Further, if both a rights holder and their sponsor are using SponServe, the accounts can be linked to further streamline management and ensure data and reporting accuracy and insights on both sides of the conversation.
Dwight DeBree, CEO of StoneTimberRiver added "Together, StoneTimberRiver and SponServe provide a proven platform for end-to-end sponsorship management which allows rights holders and brands to work closely together and achieve their objectives with greater efficiency, removing the previous need to settle for non-purpose-built solutions which previously dominated the market. We are excited to be working together and look forward to what we can help our mutual clients achieve."
For more information regarding SponServe or StoneTimberRiver, contact Eddie Fitzgibbon, VP Sales and Business Development, North America at eddie@sponserve.net or Zach Taylor, COO at zach.taylor@stonetimberriver.com