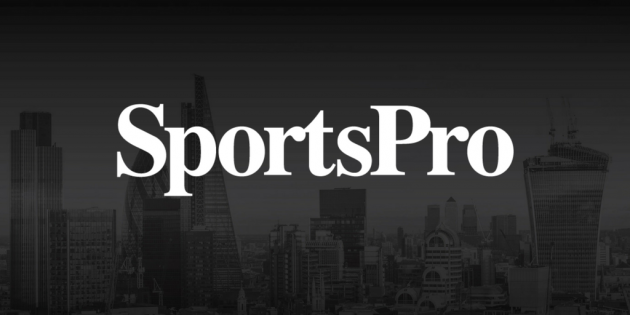 SportsPro, the leading sports business media company in print, digital and events, is recruiting a full-time writer to join the team at its headquarters in London.
The Role
The in-house editorial team at SportsPro is responsible for the production of class-leading output across a range of platforms including the flagship magazine - published six times a year, white papers, an annual business guide for motorsport, several annual industry events plus sportspromedia.com and its associated digital channels.
Working under the supervision of the leadership team, the writer will contribute on a daily basis to SportsPro's digital platforms, sourcing and writing stories - both smaller news pieces, and longer features; researching and writing special features and reports; producing industry commentary via social media; contributing pieces to the magazine and other print publications; and supporting the editorial team across a range of other projects, including events.
He or she will be tasked with producing content that's well researched and written, and aligns with SportsPro's mission statement of producing powerful storytelling and insightful commentary that inspires change, growth and innovation throughout the global sports community.
Key skills:
The ability to write and edit crisp and accurate copy to deadline
The ability to juggle multiple projects to multiple deadlines
A strong understanding of sport and the industry behind it
A working knowledge of content management systems is essential and knowledge of digital mail-out platforms is preferable
An excellent understanding of social media channels and their varied audiences and uses
Video experience desirable
Strong interpersonal and communication skills
Enthusiasm, industry, curiosity and self-motivation.
This is an opportunity to gain an outstanding range of experience at a young, dynamic and growing editorial business that would suit someone looking to continue their development in journalism.
The role will be based in London, working standard Monday to Friday office hours, with some opportunity and expectation to travel nationally and internationally outside those hours.
About Henley Media Group
SportsPro is part of the Henley Media Group, a successful diversified media business with conferences, exhibitions, online communities and publications serving sectors ranging from Renewable Energy, Sustainability & Climate Change to Sport Business, Maritime and Humanitarian Aid & Disaster Relief.
To apply, please send a CV, covering letter and a short example of a piece of written work apilbeam@henleymediagroup.com or call 020 7871 0123 and ask for Andy Pilbeam for further information.
Due to the high number of applications we receive we are unable to respond to each application. If you have not heard from us within three weeks, then you have been unsuccessful in getting to the next stage.