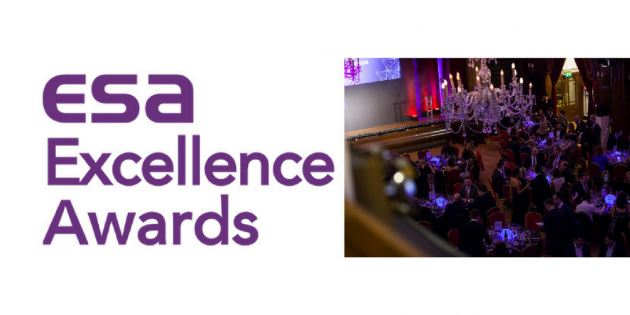 Discover the ESA Excellence Awards – showcasing the best in class campaigns. Find out the winners at the sponsorship industry's sparkling, black tie ceremony on the evening of 7th February 2018 at the Science Museum, London. Book your tickets now.
Now in its 11th year, the #ESAawards were created by ESA, the membership body that seeks to inspire, unite and grow the sponsorship industry. The awards celebrate the very best industry campaigns and include ESA Sponsorship of the Year and ESA Best of Europe as well as sector-focused categories such as the Arts & Culture Sponsorship of the Year award.
Andy Westlake, Chairman of the European Sponsorship Association (ESA) commented:
"We have another terrific event lined up this year with an extraordinary number of really strong entries. We've had submissions from more brands, agencies and rights holders than ever before and, as it always is, it will be a tough job for the judges to reach a consensus on the category winners!
We have an event that truly represents the best of our industry across Europe. We're continually striving to make this the Gold Standard celebration of the very best work in sponsorship and partnership marketing, and we're looking forward to everyone coming together on the 7th February."
Visit ESA Excellence Awards for further details.
Book your tickets for the Awards ceremony, taking place on Wednesday 7th February 2018, at the Science Museum, London.