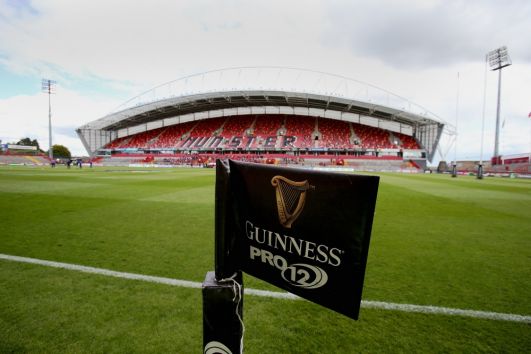 Today, one of the northern hemisphere's leading rugby Championships, the Guinness PRO12, announced it will be working with Tellyo, an advanced social video production, editing and sharing platform, starting immediately.
Tellyo will undertake creation and sharing of video content for the Guinness PRO12 Final on Saturday, and will continue throughout the 17/18 season. The partnership will cover all matches and all twelve competing clubs from Ireland, Italy, Scotland and Wales.
By leveraging Tellyo's services, the Guinness PRO12 can now engage their fans with bespoke online content as Tellyo makes it easier and quicker to capture and share raw content that excited rugby audiences. Online fans will be kept up-to-date with the latest, most thrilling action including tries, conversions, big hits and set piece plays.
Speaking about the partnership, Richard Collins, CEO of Tellyo, said: "We are extremely proud to be working with one of the World's most exciting rugby competitions, especially at the most important point in their season. We will strive to make the Guinness PRO12 Final even more memorable for all online fans by giving them a new, unique and real-time social experience."
Dermot Rigley, Commercial and Marketing Director of PRO12 Rugby, added: "We are thrilled to announce our partnership with Tellyo and are very excited about what our future together holds. It's no secret how instrumental video has become in this ever-growing digital age and nowhere is this more true than in the world of sport. Thanks to the Tellyo platform we have been able to develop a robust video content strategy that will elevate to new levels the fan experience online through engaging and timely content. With the help of Tellyo, the Guinness PRO12 is entering a new digital era and we can't wait to share this with our fans".
Since entering the market in 2015, Tellyo has collaborated with numerous prestigious entertainment and sports brands, including MTV, ITTF (The International Table Tennis Federation) and FISE (the Festival International des Sports Extrêmes) rapidly establishing the brand as the go-to software for social video productions and sharing.
To find out more about Tellyo, visit www.tellyo.com
ENDS
For more information, contact Ruth Grimoldby on Ruth@ensltd.com or 02031502084